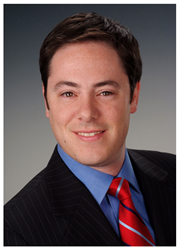 Keeping up on evolving practices allows us to better serve our customers across the supply chain.
Cherry Hill, N.J. (PRWEB) May 16, 2017
Michael Landsburg, NFI Vice President of Real Estate, will represent the supply chain solutions provider, speaking at the Cushman & Wakefield Industrial Conference on May 18th in San Diego, California. The panel session titled, "Trending Topics: Innovation, Current Events, Last Mile eComm" will delve into the latest trends impacting supply chains and industrial real estate. Topics of the session include the sharing economy for warehouses and freight, last mile innovations, and autonomous vehicles.
"As an end-to-end supply chain solutions provider, NFI sees trends from both a real estate perspective and as a user of warehouses," said Landsburg. "The pace of change in supply chains and the industrial real estate that supports them have increased dramatically over the past three to five years with labor and total solution design becoming major factors in choosing locations in the distribution channel. Keeping up on evolving practices allows us to better serve our customers across the supply chain."
With more than 16 years of industrial real estate experience, Landsburg will offer his experience overseeing NFI's real estate team and expertise at the annual broker event. The real estate group manages activities for the company's owned and leased portfolio of over 31 million square feet across North America. With construction, development, and leasing capabilities, NFI leverages its 3PL expertise in warehouse operations to create real estate solutions best suited for customer needs. Recently, the company completed the development of NFI Park at Florence Crossings, a 1.7 million square foot Class A industrial park in Central New Jersey with Subaru of America, Inc., Express Scripts, Inc., and QPSI as tenants.
Click here for more information on the Cushman & Wakefield Industrial Conference.
# # #
About NFI -- NFI is a fully integrated supply chain solutions provider headquartered in Cherry Hill, N.J. Privately held by the Brown family since its inception in 1932, NFI generates more than $1.3 billion in annual revenue and employs more than 8,300 associates. NFI owns facilities globally and operates more than 31 million square feet of warehouse and distribution space. Its company-owned fleet consists of over 2,200 tractors and 8,300 trailers, operated by more than 2,600 company drivers and 325 owner operators. Its business lines include dedicated transportation, warehousing, intermodal, brokerage, transportation management, global logistics, and real estate services. For more information about NFI, visit http://www.nfiindustries.com or call 1-877-NFI-3777.
About Cushman & Wakefield -- Cushman & Wakefield is a leading global real estate services firm that helps clients transform the way people work, shop, and live. Our 45,000 employees in more than 70 countries help occupiers and investors optimize the value of their real estate by combining our global perspective and deep local knowledge with an impressive platform of real estate solutions. Cushman & Wakefield is among the largest commercial real estate services firms with revenue of $6 billion across core services of agency leasing, asset services, capital markets, facility services (C&W Services), global occupier services, investment & asset management (DTZ Investors), project & development services, tenant representation, and valuation & advisory. 2017 marks the 100-year anniversary of the Cushman & Wakefield brand. 100 years of taking our clients' ideas and putting them into action. To learn more, visit http://www.cushwakecentennial.com, http://www.cushmanwakefield.com or follow @CushWake on Twitter.