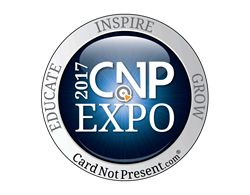 Chicago (PRWEB) May 15, 2017
cleverbridge, a provider of global commerce, billing and payment solutions, announces Fraud Prevention Team Leader Alyse Serritella and Fraud Prevention Supervisor Adrienne Pollitz will present at 2017 CNP Expo to be held May 22-25 at the Rosen Shingle Creek Resort in Orlando, Florida. Serritella and Pollitz will present "Building a Fraud Prevention Team on a Budget: Turning Entry-level Employees into Fraud Experts" on May 24 from 4:15 - 5:00 p.m. in Room C.
Building a fraud prevention team on a small budget can be challenging and hiring someone without fraud experience always comes with a risk. With the right methods and training, however, an internal entry-level employee can be transformed into an outstanding Fraud Analyst while saving you the costs of an experienced external hire. During the presentation, Serritella and Pollitz will share their reliable and cost-efficient program – from the hiring process to ensuring continued success of the team.
With over 6 years' experience in the payments and fraud prevention industry, Serritella is a Fraud Prevention Team Leader at cleverbridge, where she guides her team toward constantly improving fraud prevention strategies, performing critical analysis and optimizing chargeback management. Prior to cleverbridge, she worked at a small gift card company where she developed her own fraud and risk management processes. Serritella is a graduate of Loyola University Chicago and a Certified Fraud Examiner.
Pollitz began working in ecommerce at cleverbridge in 2010 and was promoted into antifraud work in 2013, where she is now the Fraud Prevention Supervisor. In addition to mitigating fraud and chargebacks, Pollitz has experience in hiring and training employees, and specializes in creating innovative strategies for developing talent in the antifraud department. She is a fluent French speaker and applies her knowledge of world languages and cultures to fighting fraud. Pollitz graduated with a Bachelor of the Arts degree in French and Political Science from the University of Iowa.
The CNP Expo is the only conference of its kind, dedicated to the intersection of security, ecommerce, software, mobile, retail and payments. Attendees will hear from interactive panel sessions that include industry experts from all corners of the CNP space (merchants, vendors, educators, government agencies, startups, nonprofits, consultants, legal counsel and more), with three tracks of content focused squarely on security, fraud and payments in the card-not-present space.
To learn more about cleverbridge, please contact inquiry(at)cleverbridge(dot)com or visit http://www.cleverbridge.com.
About cleverbridge
cleverbridge provides flexible commerce solutions for monetizing digital goods, online services and SaaS. Our cloud-based commerce platform simplifies recurring billing, optimizes the customer experience and offers comprehensive global payment capabilities. Leveraging cleverbridge expertise, technology and services, clients effectively increase customer acquisition and retention while rapidly expanding into international markets for revenue growth. cleverbridge is headquartered in Cologne, Germany with offices in Chicago, San Francisco and Tokyo. For more information, visit http://www.cleverbridge.com.