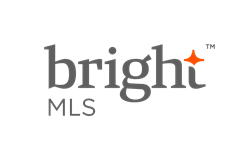 By providing access to the new, expanded market through a single mobile app, Bright is simplifying the MLS for real estate professionals
King of Prussia, Pa. and Rockville, Md. (PRWEB) May 15, 2017
Bright MLS, one of the nation's largest multiple listing services (MLS), today announced the first opportunity for subscribers to access its newly expanded marketplace. This ability to search listings across a larger market is a direct result and key benefit of Bright's consolidation earlier this year.
Starting today, subscribers will be able to search the expanded footprint with listings from both MRIS and TREND markets using the Homesnap Pro mobile app, powered by Bright MLS. This means that Bright real estate professionals have access to listings across 32,000 square miles of the newly unified market throughout the Mid-Atlantic, including parts of Delaware, Maryland, New Jersey, Pennsylvania, Virginia, Washington, D.C. and West Virginia. The other markets that are part of Bright MLS are expected to be accessible through Homesnap Pro in the coming months.
"We are thrilled to provide this exciting benefit of consolidation to Bright MLS subscribers. Now, real estate professionals can start searching listings across market areas," said Tom Phillips, President & Chief Executive Officer of Bright MLS. "By providing access to the new, expanded market through a single mobile app, Bright is simplifying the MLS for real estate professionals."
"To compete in today's mobile-driven real estate industry, agents must be able to quickly and easily access the most current and accurate listing information and conduct their business on the go," said Homesnap's founder Guy Wolcott. "Homesnap is very happy to work with Bright MLS, one of the largest and most-forward thinking MLSs in the business, to provide mobile MLS access and features to professionals throughout the new, expanded Bright marketplace."
Homesnap Pro, powered by Bright MLS, is offered as part of the core MLS subscription at no additional costs to subscribers.  
About Bright MLS
The Bright MLS real estate service area spans 40,000 square miles throughout the Mid-Atlantic region, including Delaware, Maryland, Washington, D.C., and parts of New Jersey, Pennsylvania, Virginia, and West Virginia. As a leading Multiple Listing Service (MLS), Bright serves approximately 85,000 real estate professionals who in turn serve over 20 million consumers. For more information, please visit http://www.brightmls.com.