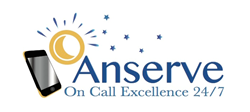 (PRWEB) May 15, 2017
Anserve recently had the opportunity to talk to the U.S. Department of the Treasury about how pleased its employees are with myRA®, an affordable starter retirement savings account that Anserve President Rob Ward has been encouraging his employees to sign up for.
Anserve is a family-owned company with family values; the company owners like to look out for their employees' best interests. One of these interests is retirement planning.
After paying the bills and purchasing other necessities, people these days tend to allocate their leftover money toward spending rather than saving. This is a problem, considering that much of the current work force will easily need one million in savings in order to retire on time. Anserve has a lot of younger employees, and by the time they retire, it's quite possible that they'll need twice as much.
Mr. Ward knows how important it is to start saving as soon as possible. He also knows that Anserve is a stepping-stone in many of its employees' careers and not necessarily an end point. Therefore, Mr. Ward likes the fact that a myRA account makes it easy to start saving and stays with the saver instead of the employer. myRA also carries no risk of losing money and doesn't impose penalties for early withdrawals.
As an answering service, Anserve focuses on clear communication, which is another reason why we like myRA. The Department of the Treasury has made it very easy to understand how people can start saving for the future.
You can read more about our experience with myRA here: https://myra.gov/news-media/anserve.html