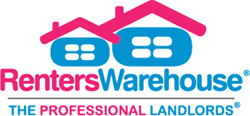 "We're proud to have veterans in our own Renters Warehouse family and we're dedicated to supporting the DAV's mission in any way we can." Kevin Ortner, CEO of Renters Warehouse
Eden Prairie, MN (PRWEB) May 15, 2017
For those heading to Target field this summer to catch the Twins, they'll be seeing a familiar face again this year, as Renters Warehouse announced today the renewal of its flagship sponsorship of the Minnesota Twins. The award-winning company also announced its support of various community programs including the Disabled Veterans of Minnesota.
This year will mark Renters Warehouse's fourth year as a major sponsor of the MLB team and fans of both Renters Warehouse and the Twins can look forward to seeing the company's logo alongside the famous Kiss Cam Scoreboard. Renters Warehouse is also the exclusive in-ballpark sponsor of MLB Official Reviews now through the 2019 Regular Season.
Alongside their renewed sponsorship of the Twins, Renters Warehouse is very proud to be supporting the Twins' longstanding partnership with Disabled American Veterans of Minnesota. The company will be making a donation of multiple game tickets to the DAV to help send disabled veterans to several games this season. "Anyone who knows us, knows that we are quite passionate about supporting our veterans," shared Renters Warehouse CEO Kevin Ortner. "We're proud to have veterans in our own Renters Warehouse family and we're dedicated to supporting the DAV's mission in any way we can. We love giving back and providing our veterans with a good ol' fashion day out at the ball game."
The Twins and the DAV are thrilled to have Renters Warehouse's community support. "We are proud to continue our partnership with Renters Warehouse, and to extend their participation with us to provide tickets for disabled veterans and their families to attend a game at Target Field," shared Laura Day, Executive Vice President & Chief Business Officer of the Minnesota Twins.
"These tickets will allow us to bring disabled veterans to a Twins game to enjoy the wonderful sport of baseball and the atmosphere of the Target Field," added Stephen Whitehead, Department Adjutant and Executive Director of the DAV. "This is a great example of how community organizations can give back to veterans that have served our country."
In addition to supporting the DAV, Renters Warehouse will also be teaming up with the Twins to support other community related causes. "What's particularly exciting about our partnership with Renters Warehouse is that they approached us with a unique offering beyond a normal Twins sponsorship," explained Bryan Donaldson, Sr. Director of Community Relations for the Minnesota Twins. "They recognized that the Twins have a substantial network within our local community and that together, we could really do some good for local community groups and raise awareness together for important local causes. That alone made this partnership incredibly special."
Renters Warehouse exists to help homeowners and investors create wealth and financial freedom through Rent Estate™. To learn more about Rent Estate visit http://www.rentestaterevolution.com to order your copy of Rent Estate™ Revolution, Renters Warehouse's cornerstone book for the masses authored by Kevin Ortner and with foreword Dr. Arthur B. Laffer, Phd., Economic Policy Advisor to President Ronald Reagan.
-30-
About Renters Warehouse
Renters Warehouse is one of the fastest growing and highest reviewed residential property management companies in America. Backed by growth equity investor and majority stakeholder Northern Pacific Group, and under the leadership of President and CEO Kevin Ortner, Renters Warehouse now manages more than $3 billion in residential real estate, servicing over 13,000+ investors across 19,000+ residential homes over 42 markets and 25 states. NPG Managing Partner Scott Honour, who in 1999 was a founder of YapStone, a leading online rental property payment service provider, serves as Chairman.
Renters Warehouse expertly serves everyday single-property homeowners as well as real estate investors. In 2015, the company officially trademarked the term Rent Estate™ to redefine the entire SFR (Single Family Rental) industry as more traditional real estate gives way to this new lucrative asset. Through their dedicated Portfolio Services Division led by Chief Investment Officer Anthony Cazazian, the company also brings professional, scalable and efficient single property management solutions to investment portfolios with both centralized services and local market expertise and staff. Not only has Renters Warehouse received the prestigious honor of being included on the Inc. 500 | 5000 list of fastest-growing privately held companies in America seven consecutive years in a row, it was also named one of the "Best Places to Work" in Minnesota (where they are headquartered) by the Minneapolis St. Paul Business Journal in 2010, 2011, 2012, 2014, 2015 and 2016. The company was also honored as a best place to work in Arizona (a centralized corporate services center) by the Phoenix Business Journal in 2013 and 2014, and achieved a spot on the prestigious 2016 Top Companies to Work for in AZ list. Nationwide, Renters Warehouse has been honored as one of America's "Best Places to Work" in 2012, 2014, 2015 and 2016 by Outside Magazine. Recognized as pioneers in real estate, business management and innovation, Renters Warehouse has been awarded 22 Business Stevie Awards both internationally and stateside.
In 2017, Renters Warehouse received an "A" rating from the Better Business Bureau (BBB) after meeting the BBB's eight Standards of Trust and earning BBB Accreditation. In 2016, Morningstar Credit Ratings, LLC, a nationally recognized statistical rating organization (NRSRO) offering a wide array of services including operational risk assessments, assigned its MOR RV2 residential-vendor ranking to Renters Warehouse as a residential property manager, indicating that the company demonstrates proficiency in managing key areas of operational risk.
In 2017, Renters Warehouse published its first book - Rent Estate™ Revolution. Authored by CEO Kevin Ortner, the book shares the Renters Warehouse philosophy and business expertise around single-family rentals and the power of Rent Estate to drive long-term wealth creation, retirement security and financial freedom for the everyday person. Sign up for updates now at: http://www.rentestaterevolution.com.
Interviews / Press Inquiries:
Crystal Richard
Public Relations for Renters Warehouse
crystal(at)renterswarehouse(dot)com