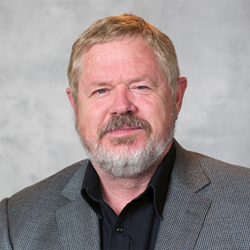 Discrimination in any form is unacceptable, and the LGBT community is a vital segment of the workforce.
Portland, OR (PRWEB) May 15, 2017
An April, 2017, study conducted by Oakland non-profit Kapor Center for Social Impact, the Tech Leavers Study—the first of its kind—has taken a detailed look at discrimination in the tech industry, citing an annual loss in the sector of about $16 billion.(1)
The study conducted a national survey of over 2,000 adults who left a job in a technology-related industry or function within the last three years. Nearly 40 percent of those who left cited unfairness and mistreatment as their primary reasons for leaving. With an average cost of replacing a professional tech employee at $144,000 due to lost productivity, recruiting, salary, etc., a large tech company with 10,000 engineers would lose approximately $27 million per year by allowing a culture of discrimination to persist.
"An earlier detailed study reported that America's corporate losses from bias and discrimination added up to $64 billion.(2) This new study's conclusion of $16 billion in losses for tech does correlate with that," remarked Bill Proudman, co-founder of Portland, Oregon-based diversity and inclusion consultancy firm White Men As Full Diversity Partners (WMFDP).
While bias and unfair treatment in tech is becoming more and more high-profile—thanks in large part to breaking news stories regarding toxic work environments at Uber and other tech companies(3)—what has not been as well-documented is the treatment of tech's LGBT employees, who have experienced the most bullying in comparison to their peers, the study reports. Twenty percent of LGBT employees had been subjected to bullying in the workplace, often citing mistreatment as the number one contributing factor in their decision to part ways. Public humiliation or embarrassment was more prominent among LGBT employees as compared to other groups.
While employees of diverse backgrounds left employment due to unfairness, their experiences differed according to race, gender and sexual orientation. Nearly one-quarter of men and women of color experienced stereotyping. Almost one-third of women of color were passed over for promotion—more than in any other group. One in ten women in tech reported experiencing inappropriate sexual attention.
"Discrimination in any form is unacceptable, and the LGBT community is a vital segment of the workforce," Proudman said. "After two decades in the trenches, we've found that shutting out any segment is detrimental to the rest—hence the idea of FULL diversity and inclusion."
The situation has spilled over into the governmental arena. There is concern on both sides of the aisle that the current administration will repeal an earlier executive order designed to protect LGBT federal workers from discrimination.(4)
"The need for cooperation is paramount," Proudman pointed out. "The quick fix of telling your employees to be politically correct and skirting the issue has been ineffective. The tech industry has underlying cultural issues, and you've got to start at the top and work your way down. It takes dedication, but most people, when asked, are more than willing to put in the hard work."
This sentiment is echoed by the study, which concluded, "Diversity and inclusion initiatives can improve culture and reduce turnover—if they are done right. Develop and implement a diversity and inclusion strategy that starts with unequivocal leadership from the CEO and executive team, is comprehensive, and implements multiple initiatives."
About White Men As Full Diversity Partners (WMFDP):
White Men As Full Diversity Partners (WMFDP) is a diversity and leadership development firm founded in 1996 by Bill Proudman, Michael Welp, Ph.D., and JoAnn Morris in Portland, Oregon. WMFDP takes an unorthodox approach towards eradicating bias and discrimination in the workplace. Its client list includes Alaska Airlines, Dell, Lockheed Martin, Northwestern Mutual, Chevron Drilling & Completions, The Nature Conservancy, Mass Mutual, and others. The majority of C-level executives are white and male, and they are frequently omitted from a vital role in diversity and equality. Proudman and Welp observed that these critical subjects were not being taken to the doorstep of these leaders—all to the detriment of struggling minorities and the economy as a whole. With a background that includes extensive field work in post-Apartheid South Africa in the early 1990s, Proudman and Welp have dedicated the last two decades to educating and engaging leaders of any race, color, gender or orientation. Welp is the author of the book, Four Days to Change. With an insightful foreword by Proudman, the book chronicles the journey from rural South Africa to the boardrooms of America—all to lay the groundwork of a global paradigm shift.
1. Kapor Center for Social Impact. TECH LEAVERS STUDY. Web.
2. Welp, Michael. "Workforce Discrimination Is Costing Business $64 Billion Every Year." Entrepreneur. 27 July 2016. Web. 09 May 2017.
3. Spector, Nicole. "After Sexual Harassment Claims at Uber and Tesla, Is Silicon Valley Prone to Discrimination?" NBCNews.com. NBCUniversal News Group, 09 Mar. 2017. Web. 09 May 2017.
4. "What's at Stake for LGBT Rights in the Workplace Under Trump | Money." Time. Time. Web. 09 May 2017.