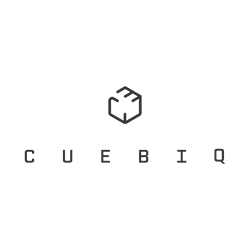 New York (PRWEB) May 16, 2017
Cuebiq, the largest provider of accurate and precise location data in the U.S., announced today that Balyasny Asset Management and Elevate Innovation Partners have made a strategic investment into the company alongside existing investors. The additional capital will be used to enhance Cuebiq's suite of tools for both publishers and advertisers, as well as further develop Cuebiq's SaaS platform, enabling clients across all industries to bridge online to offline customer insights at scale.
"With deep roots in mobile advertising, marketing technology, and data science, Cuebiq has transformed location data into a key source of visibility and intelligence for corporates, publishers and advertisers alike," said Sridhar Chityala, Chairman, Elevate Innovation Partners VC. "For many, continued dependency on legacy data collection methodologies and bidstream data providers has hindered their ability to receive and leverage accurate geolocation data at scale. Cuebiq's unique data collection methodology paves the way for a new disruptive marketing approach, enabling customers to access and tailor data to their needs in unprecedented ways. We see tremendous opportunity for Cuebiq and will be working closely with the management team in market expansion and business growth opportunities."
Throughout the last year, the company has driven significant product innovation resulting in a number of milestones including:

Scaled reach to 1 in 4 smartphones in the USA (up from 1 in 15 smartphones in 2016)
180+ Publisher Apps integrated (up 3x from 60 in 2016)
Achieved 61M MAUs (up 6x from 10M MAUs in 2016)
600%+ Revenue Growth (December 1, 2016 to January 1, 2017)
"Through Cuebiq, publishers can empower their direct sales teams to drive incremental revenue and enhance a users' lifetime value. Over the last twelve months, the business has grown monthly active users to 61M, up 6x year-over-year, which we believe reflects this value delivered to partners and continued product innovation, " said Marco DeMeireles, Principal – Private Investments, at Balyasny. "We look forward to partnering with Cuebiq more broadly as they create new tools and technologies that provide full visibility of offline behaviors and drive insights from the trove of data they collect – over 2 terabytes per day, representing 63 billion discrete data points per month."
"Publishers continue to choose us as their partner due to Cuebiq's product architecture and innovation which has enabled differentiated data density and accuracy that is not restricted by the traditional, legacy, panel-based approaches," said Antonio Tomarchio, CEO Cuebiq. "This strategic investment by our partners will primarily be used to accelerate the go-to-market of Cuebiq's SaaS platform, which enables users to bridge the online and offline worlds by providing full visibility of offline behaviors and predictive analytics solutions. We are excited to partner with our existing and new investors as we invest in offline predictive analytics and drive incremental value to the ecosystem."
Marketers and publishers are beginning to see the potential that location intelligence brings, and according to a recent report released by Markets and Markets, the location analytics market is estimated to grow from $8.20 Billion in 2016 to $16.34 Billion by 2021, at a Compound Annual Growth Rate (CAGR) of 17.6% during the forecast period.
"Our fuel retailer and advertising clients look to us for innovative media solutions that reach and influence tens of millions of drivers when they make pit stops for fuel and packaged goods," said Walt Doyle, CEO of GasBuddy, one of Cuebiq's publisher partners. "Cuebiq's location data helps us show the magnitude of our audience, and to close the loop on how our retailer and advertiser solutions are influencing consumer behavior."
About Cuebiq
Cuebiq is the largest provider of accurate and precise location data in the U.S.  Its leading data intelligence platform analyzes location patterns of 61 million monthly active U.S. smartphone users on over 180 mobile apps, allowing businesses to glean actionable insights about real-world consumer behaviors and trends.  Cuebiq provides clients geo-behavioral audiences for cross-platform ad targeting, the industry's only SaaS based real-time campaign optimization and footfall attribution tools, and offline location analytics.  Cuebiq does not collect any personally identifiable information. Its privacy-sensitive methodology has earned the company membership status with the Network Advertising Initiative (NAI), the leading self-regulatory industry association dedicated to responsible data collection and its use for digital advertising.  Cuebiq is headquartered in New York with offices in Chicago, Italy and China.