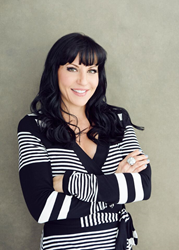 Today, the world with its focus on communication and image, makes the teeth a very important appearance factor – and one that Dr. Moore has enhanced one smile at a time."
Tampa Bay, Fla. (PRWEB) May 15, 2017
The breaking news out of Paris is that fashion models throughout the European Union (1) are now required to have a medical certificate, valid for up to 2 years, confirming general physical well-being and not excessively underweight. World-renowned cosmetic dentist, Dr. John Moore, Jr., known for sculpting teeth like diamonds to show-off the scintillation known before only to diamond cutters, commends the beauty industry taking this stand – but warns that general physical well-being should extend to the teeth, for health and economic reasons. Dr. Moore has aligned with JoTo PR to bring the importance of true aesthetic dental health to the public – and the modeling runways of the world.
The state of a person's teeth is directly tied to systemic issues that were generally unknown to medicine before the 1990's. Periodontal diseases and systemic conditions now extend beyond cardiovascular disease and include diabetes, respiratory disease and adverse pregnancy outcomes. (2) Serious weight control demands can precipitate bulimia in models causing erosion of the backs of the teeth that takes on a specific, easily identifiable pattern. This diagnosis alone can confirm unhealthy eating disorders.
It boils down to dollars and 'cents' – not always common sense. Studies now show that those individuals that have beautiful, healthy-looking teeth are likely to be more successful. Dr. Moore established Cosmetic Dental Associates (CDA) in San Antonio, Texas, more than 35 years ago. Educated as an artist and seeking the pinnacle of artistry for his profession, he is a pioneer of real aesthetics in cosmetic dentistry. Karla Jo Helms, CEO, Chief Evangelist and Anti-PR Strategist for JoTo PR, commented that "His combination of professional dental training and art has enabled a career of creating beautiful smiles that have empowered his patients. They've commanded their careers and lived the lives they've always wanted."
But the quest for beauty and health don't typically go together. Improper bleaching, ground-down teeth to nubs to support antiquated veneer applications, those claiming to do cosmetic work who are not qualified – the horrors are endless.
In fact, the correction of botched cosmetic dental work has increased from 30-40% since 2004. 2004 saw $10 billion spent to correct mangled dentistry, whereas $16 billion was spent in 2016. The number of cosmetic dentists has increased by 16% and the dollar amount spent on botched jobs is closer to $20 billion, or about 40% of the overall work done. (3)
The health ramifications due to this are presently unknown, but up to 40% of Moore's 35-year practice is based upon repairing botched cosmetic work.
The role of teeth in the perception of beauty has been widely accepted, including by the "American Academy of Cosmetic Dentistry", and as a result of a study conducted by Beall in which only aesthetic dentistry achieved results close to cosmetic surgery. (4) The study of Beall showed clearly that the smile has a major impact on the physical attractiveness of the person.
The results of this study demonstrated that having an ideal dentition can make it 4.8 times more likely that others will desire to enter into a relationship with such a person. (5)
In the case of fashion, where clothiers, cosmetic, hair, food and beverage and the hoard of companies trying to gain acceptance of their products for financial reasons, the best thing the fashion industry could do would be to promote good oral health. "For hundreds of years, portraits didn't show the teeth," added Helms. "Today, the world with its focus on communication and image, makes the teeth a very important appearance factor – and one that Dr. Moore has enhanced one smile at a time."
In the case of the fashion industry – it could be carried out from the earlier study that women models with ideal teeth could be 4.8 times more likely to sell the wares they are modeling. Or 4.8 times more likely to get work. "Why not make it part of the overall health requirement?" said Moore. The JoTo PR firm has a rich history in innovative business PR solutions, and provides services to national and international organizations. The firm is a pioneer in the PR industry, blending traditional PR expertise with high technology so as to harness the advantages of both worlds—traditional and new. JoTo PR specializes in the healthcare, finance and technology sectors, but has worked for a variety of industries and non-profits, using a proprietary process to consistently find, relay and render to the media the information that's valuable to its clients' respective industries.
About JoTo PR:
After doing marketing research on a cross-section majority of 5,000 CEOs of fast-growth trajectory companies and finding out exactly how they used PR, how they measure it and how they wanted the PR industry to be different, PR veteran and innovator Karla Jo Helms created JoTo PR and established its entire business model on those research findings. Astute in recognizing industry changes since its launch in 2009, JoTo PR's team utilizes newly established patterns to create timely PR campaigns comprising both traditional and the latest proven media methods. This unique skill enables JoTo PR to continue to increase the market share and improve return on investment (ROI) for its clients, year after year—beating usual industry standards. Based in Tampa Bay, Florida, JoTo PR is an established international public relations agency. Today, all of JoTo PR's processes are streamlined PR services that have become the hallmark of the JoTo PR name. For more information, visit JoTo PR online at http://www.jotopr.com.
About Karla Jo Helms:
Karla Jo Helms is the Chief Evangelist and Anti-PR Strategist for JoTo PR.
Karla Jo learned firsthand how unforgiving business can be when millions of dollars are on the line—and how the control of public opinion often determines whether one company is happily chosen or another is brutally rejected.
Being an alumna of crisis management, Karla Jo has worked with litigation attorneys, private investigators and the media to help restore companies of goodwill back into the good graces of public opinion—Karla Jo operates on the ethic of getting it right the first time, not relying on second chances, and doing what it takes to excel.
Karla Jo has patterned her agency on the perfect balance of crisis management, entrepreneurial insight and proven public relations experience. Helms speaks globally on public relations, how the PR industry itself has lost its way and how, in the right hands, corporations can harness the power of PR to drive markets and impact market perception.
(1) Friedman, Vanessa. "A New Age in French — Modeling." The New York Times. The New York Times, 08 May 2017. Web. 10 May 2017.
(2) Gurenlian, JoAnn R., RDH, PhD. "Inflammation: The Relationship Between Oral Health And Systemic Disease." Inflammation: The Relationship Between Oral Health And Systemic Disease. Colgate, n.d. Web. 10 May 2017.
(3) Efrati, Amir. "New Business for Dentists: Fixing Botched Cosmetic Work." The Wall Street Journal. Dow Jones & Company, 29 June 2004. Web. 24 Apr. 2017.
(4) Beall, A.E. (2007) Can a new smile make you look more intelligent and successful? Dental Clinics of North America, 51, 289-297.
(5) Lopez, Yoann, Jérémie Le Rouzic, Valérie Bertaud, Matthieu Pérard, Justine Le Clerc, and Jean-Marie Vulcain. "Influence of Teeth on the Smile and Physical Attractiveness. A New Internet Based Assessing Method." Open Journal of Stomatology 03.01 (2013): 52-57. 19 Jan. 2013. Web. 10 May 2017.