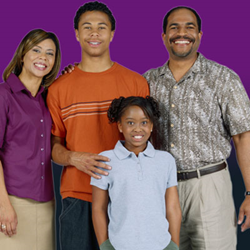 Many professional organizations have addressed the unavoidable occurrence of ethical dilemmas when working with clients by developing codes of ethics, yet the potential still exists for clinicians to encounter situations with no easy solutions.
Philadelphia, PA (PRWEB) May 16, 2017
HealthForumOnline (HFO), a nationally-approved (APA, ASWB, NBCC, NYSED) provider of online continuing education (CE) for mental health professionals is pleased to announce recent updates to its CE course entitled, Ethical Considerations for Mental Health Professionals Working with Children and Families, from its extensive library of online CE courses for psychologists, social workers, counselors, and other allied healthcare professionals.
Although many professional and government organizations have addressed the unavoidable occurrence of ethical dilemmas when working with clients by developing codes of ethics, the potential still exists for mental health professionals to encounter situations with no easy solution. Ethical codes are simply frameworks for addressing difficult topics and situations with clients. Professionals may still feel without clear direction after consulting one of the codes of conduct, especially when working within the family system (1). The need for considering potential ethical concerns prior to their occurrence is critical for the professional to best help the family through these difficult situations.
For example, working with minors presents issues related to confidentiality and privacy because many actions require parental consent or family sessions where private information is shared across family members. Concerns related to multiple relationships may erupt, due not only to the family system creating multiple relationships, but also because the therapist frequently needs to interact with other involved systems (e.g., school, Children and Youth Services).
This online CE course is designed to help mental health professionals working with children and families to better handle ethical dilemmas when they occur by increasing awareness of potentially confusing scenarios, and enabling professionals to better prevent and address ethical concerns with clients from the onset of therapy. Throughout the course, a variety of scenarios are considered to demonstrate the relevant areas of ethical codes, as well as to highlight areas in need of clarification. A review of current ethical codes put forth by the major national sanctioning organizations for mental health practitioners (i.e., American Psychological Association, Association for Social Work Boards, National Association of Social Workers, American Counseling Association, National Board of Certified Counselors, American Association of Marriage and Family Therapist) is additionally provided as a professional compass in this domain (2-5), including a discussion of how changes to these codes have impacted practice where relevant.
Major topics include 1) informed consent and client rights, 2) multiple relationships and managing boundaries within a treatment team approach, 3) confidentiality, 4) diversity issues, 5) child protection issues, and 6) suggestions for best practice.
Psychologists, social workers, counselors, and other allied health professionals can chose from HFO's 20 plus categories of continuing education (CE) topics related to health psychology and behavioral medicine containing over 105 online CE courses that are fast, convenient and cost-effective. For more information on this course, other online CE courses in our Pediatric Behavioral Medicine category.
1. Pavlish et al., (2011). Early indicators and risk factors for ethical issues in clinical practice.
2. American Association for Marriage and Family Therapy. (2015). Code of ethics. Retrieved from http://aamft.org/imis15/Content/Legal_Ethics/Code_of_Ethics.aspx
3. American Counseling Association. (2014). ACA Code of ethics: As approved by the ACA Governing Counsel. Retrieved from http://www.counseling.org/Resources/aca-code-of-ethics.pdf
4. American Psychological Association. (2017). Ethical principles for psychologists and code of conduct: Including 2010 and 2016 amendments. Retrieved from http://www.apa.org/ethics/code/index.aspx
5. Association of Social Work Boards (2015). Association of social work boards model of social work practice act, Model law task force 1996-1997, with amendments 1998-2012, with amendments 2013-2015. Retrieved from http://www.aswb.org/wp-content/uploads/2013/10/Model_law.pdf