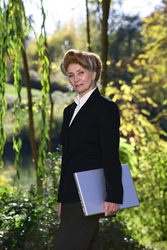 Grants Pass, OR (PRWEB) May 15, 2017
Date aired: May 8, 2017
Guest: Dr. Jerry Wiles, North America Regional Director of International Orality Network & President Emeritus of Living Water International
jerrywiles(at)oraliynexus(dot)org
Dr. Jerry Wiles returned to the nationally syndicated radio program The Sharon Kleyne Hour Power of Water, Global Climate Change and Your Health on VoiceAmerica sponsored by Nature's Tears® EyeMist®, to discuss with host Sharon Kleyne the global water crisis and new water initiatives that are responding to it.
Water advocate Kleyne, a leading global educator of new water research, water vapor of the earth and body and the effects of evaporation, encourages people to take more responsibility for their personal health."We must be more proactive about our exercise and dietary choices," Kleyne said, "and we need to learn a lot more about building up our immune systems. Most important, though, is that you need to get evaporation into your vocabulary. You also need to understand that at birth you begin an evaporation process of water loss."
Dr. Wiles shared a paradigm shift in education, pointing out that 70% to 80% of the world's population would most effectively be aural learners of oral teaching. Like Kleyne, a master educator, Wiles sees the task ahead as raising awareness about water and its challenges. "700 million people in the world do not have access to water," said Wiles, "and another 2 billion people lack sanitation in their water supplies."
Dr. Wiles explained that his organization focuses on a concept of 'the least and last'. "Our primary focus, our number one goal," Wiles said, "is to relieve people who spend hours a day carrying water. We dig wells, we educate communities and we teach people how to manage and sustain their own water supplies."
Wiles agreed with Kleyne that we must find ways to convince disinterested political leaders that making water the number one infrastructure priority is a necessity, not a luxury. Kleyne pointed to the disaster of the lead in the water pipes of Flint, Michigan, saying that "the problem is not unique to Flint. The problem exists in cities and towns all over America and elsewhere in the world." Wiles praised Kleyne's dedication to new water research and encouraged her to help create an ongoing dialogue about these water issues. Wiles suggested focus groups and redoubled education efforts throughout the U.S. and elsewhere.
Wiles also encouraged Americans to learn all they can about conservation. "In the U.S. our issues are much different than they are in, say, central Africa," said Wiles. "In the U.S. we waste so much water! We misuse water, too. This has to stop because there is a finite amount of water on the planet." Kleyne agreed, forecasting severe water shortages in the not-too-distant future if people don't wake up.