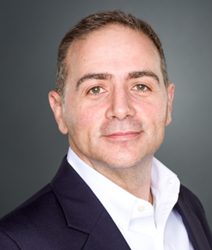 Eindhoven, NL (PRWEB) May 17, 2017
Patrick Miller joins SecurityMatters' advisory board after more than 25 years in critical infrastructure security. Mr. Miller brings to SecurityMatters the knowledge and expertise that is earned through absolute dedication and passion for one's work, and is a highly respected and recognized figure in the industry.
Mr. Miller began his career as a telecommunications engineer, later working in information technology management. He then moved into the energy and utilities industry in a consulting role where he was responsible for the development and management of a utility security consulting practice.
After holding several utility cybersecurity posts, in 2010 Mr. Miller became the President, CEO and Principal Investigator of NESCO, the National Electric Sector Cybersecurity Organization, for the US Department of Energy. In 2014 Mr. Miller became one of the founding partners of Archer Security Group, a consulting firm dedicated to protecting critical infrastructure from cyber threats. He is currently on the Board of Directors of EnergySec and the US Coordinator for the Centro de Ciberseguridad Industrial. Mr. Miller is also a renowned international public speaker and influencer in his field.
Mr. Miller will help to guide SecurityMatters through its continuous development and expansion. SecurityMatters is grateful to gain the expertise that Mr. Miller brings to the Advisory Board, and is confident that with the addition of Mr. Miller, it will continue to develop successfully.
"We are thrilled to have Patrick joining our advisory board. Patrick is a respected member of the critical infrastructure protection community as well as a seasoned veteran of this domain with invaluable hands-on experience. His knowledge of the electric-power sector, among other industries, will definitely help SecurityMatters grow further." Damiano Bolzoni, SecurityMatters CEO
"I'm looking forward to sharing my knowledge and experience with this team of experts to help keep industry safer and more secure." Patrick C. Miller, Managing Partner, Archer Security Group
About Security Matters: SecurityMatters empowers critical infrastructure and manufacturing organizations with the ability to identify, react, and respond to industrial threats and flaws, minimizing troubleshooting costs and unexpected downtime. We leverage OT-specific knowledge and understanding to provide visibility into critical assets and their activity, and detect operational problems and cyber security threats. Our revolutionary network monitoring platform has been successfully deployed by customers worldwide. http://www.secmatters.com