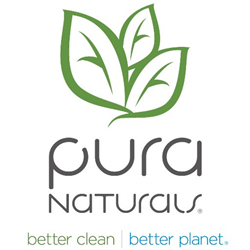 We are excited about the vast possibilities of this product.
Lake Forest, California (PRWEB) May 15, 2017
Pura Naturals Inc. (OTCMarkets.com Ticker: PNAT), using its BeBetterFoam®, has designed a unique filtration device for closed orifices and scuppers, and has now filed a patent application with the United States Patent and Trademark office. The new "Scupper Plug" product is used primarily for the marine industry but has many other applications as well. The Scupper Plug, sold under the Pura Marine division of Pura Naturals, allows water to freely flow through any orifice but remediates and collects the oils that tend to create problems in drainage situations, which are most often found on oil transport vessels, barges, tug boats, recreational boats, and even in swimming pools.
The Scupper Plug device has far-reaching opportunities for any drainage pipe or opening where a water solution also has a hydrocarbon bearing solution. The device saves our environment in a practical way, unlike anything else. This device will solidly protect the environment and at the same time address and diminish exposure to pollution fines and penalties for the customers who put it to use. The overall economic benefit to the customer is expected to be very significant.
Bob Doherty, CEO, stated: "We are excited about the vast possibilities of this product. A more practical need exists within the marine petroleum transport vessels industry to control the oil residue from the transfer pumps and barge surfaces on those vessels. Various industries will benefit from this technology which will capture the contaminants we don't want in our waterways and leave clear water to freely pass through."
Along with its broad reaching uses, the Scupper Plug is designed to be reusable. Pura Naturals, Inc. is an EarthConscious® company committed to creating better products for a better planet, which includes products that are natural, renewable, and reusable.
# # #
Inquiries
Robert Doherty,
Chief Executive Officer
info(at)puranaturalsproducts(dot)com
949-273-8100
About Pura Naturals
Pura Naturals has a household cleaning product that absorbs grease and grime while delivering unique soap infusion without harmful chemicals or the bacteria buildup common with typical sponge products. Pura Naturals' foam technology was developed in response to the gulf oil spill. The revolutionary foam absorbs grease while repelling water and inhibiting bacteria growth and odors. The earth conscious company prides itself on its plant-based products made from renewable resources with no petroleum by-products. Further information can be found at http://www.puranaturalsproducts.com
Forward looking statements and other important information
Some of the statements herein constitute forward-looking statements. These statements involve known and unknown risks, uncertainties and other factors that may cause the actual results, levels of activity, performance, or achievements to be materially different from any future results, levels of activity, performance, or achievement expressed or implied by such forward-looking statements.
Factors that might cause such a difference include, but are not limited to, the following:

general economic and business conditions, both national and in the regions in which the Company will operate; 
industry capacity; 
demographic changes; 
existing laws and government regulations and changes in, or the failure to comply with, such laws and regulations;
competition; 
challenges to our intellectual property rights; 
technological developments that increase the cost of providing or reduce the demand for the Company's services; 
changes in business strategy or development plans; 
the ability to attract and retain qualified personnel; 
the availability and terms of obtaining capital to fund the Company's business; 
and other factors referenced herein.
In connection with, and because we desire to take advantage of, the "safe harbor" provisions of the Private Securities Litigation Reform Act of 1995, we caution readers regarding certain forward looking statements in the following discussion and elsewhere in this report and in any other statement made by, or on our behalf.  Forward-looking statements are statements not based on historical information and which relate to future operations, strategies, financial results or other developments. Forward looking statements are necessarily based upon estimates and assumptions that are inherently subject to significant business, economic and competitive uncertainties and contingencies, many of which are beyond our control and many of which, with respect to future business decisions, are subject to change. These uncertainties and contingencies can affect actual results and could cause actual results to differ materially from those expressed in any forward looking statements made by, or on our behalf.  We disclaim any obligation to update forward-looking statements.
In some cases, you can identify forward‑looking statements by terminology such as "may," "will," "should," "could," "intend," "expects," "plan," "anticipates," "believes," "estimates," "predicts," "potential," or "continue" or the negative of such terms or other comparable terminology. Although we believe that the expectations reflected in the forward‑looking statements are reasonable, we cannot guarantee future results, levels of activity, performance, or achievements. Moreover, neither we nor any other person assumes responsibility for the accuracy and completeness of such statements.