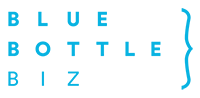 It is important that our members have access to the same resources and collaborative learning environment whenever they login to BlueBottleBiz, regardless of the device. - Ángel Luis Quesada Nieto, CTO
New York, New York (PRWEB) May 17, 2017
BlueBottleBiz, the first collaborative learning platform for business professionals, today announced the launch of its redesigned mobile app – BlueBottleBiz v2 – available for download on the App Store and Google Play Store. With v2, members will experience enhanced functionality and simplified access to the platform's 40,000 resources and global networking capabilities.
The release of this latest mobile app comes six months after BlueBottleBiz launched its revamped desktop experience, aimed to reinforce the power of combining specialized content, professional network and collaborative tools. The new mobile app reflects all the enhancements made to the desktop version late last year, and delivers them directly to mobile screens.
"In our always-connected world, it is important that our members have access to the same resources and collaborative learning environment whenever they login to BlueBottleBiz, regardless of the device," said Ángel Luis Quesada Nieto, CTO. "In my life, for example, it's rare that I can sit down at my desk and consume content. I need the capability of accessing resources anywhere, at any time. We enhanced our app so learners never miss a beat when they resume previous activities on their mobile phones."
With the latest update, specific functions now available via the BlueBottleBiz mobile app include:

My Desk: Members experience a simplified home screen, where they can access the same content and networking features available on the desktop version of BlueBottleBiz. This central learning hub enables members to pick up on previous projects, access saved content, and network in various groups.
Messaging: The messaging function empowers learners to share ideas and network directly with their followers. Notifications ensure members are alerted when new messages are received.
Tailored recommendations: With 'For You', members receive personalized content, topic and group recommendations, based on each individual's specific interests.
Organizations: Members have access to their company's page, which features private content, recommended resources and groups in a central location.
Additional search filters: Added search filters help members quickly gain access to the right content at the right time. Members can filter by alphabetical order, popularity or publisher.
In addition to the features listed above, corporate members will gain valuable mobile insights through in-depth learning statistics, including reading time and influencer reach. Since the mobile app syncs to the cloud platform, this information is always up to date.
"In-app messaging takes the BlueBottleBiz mobile app to a whole new level, and facilitates collaboration on a much wider and truly global scale," said Heather MacNeill, head of communications. "Combine messaging with tailored content and recommendations, and we have a bleeding-edge learning app, designed specifically for professionals."
Since 2012, BlueBottleBiz's mission has been to grow the talent of each individual and of his or her organization, helping them to communicate and share knowledge. The mobile app reinforces this mission by bringing collaborative learning – tools and professional network, paired with the largest, fastest-growing business content library – to mobile professionals. To download the BlueBottleBiz v2 mobile app, visit the App Store or Google Play Store, and continue learning on the go.
For more information on BlueBottleBiz and how it is helping to reshape corporate learning, visit BlueBottleBiz.com.
###
About BlueBottleBiz
BlueBottleBiz, the first collaborative learning platform for business professionals, empowers its members to grow talent and share knowledge using the most expansive digital business content library, and modern social and content marketing tools. The platform provides businesses, publishers, and individual members the ability to increase brand visibility, establish thought leadership, learn from industry experts and build global connections. Since its inception in 2012, BlueBottleBiz has earned the trust of 400 publishers, allowing the platform to feature 40,000 authors, 30,000 books and 12,000 videos. In a crowded marketplace, BlueBottleBiz offers the clear competitive advantage of applying the sharing economy principles to the knowledge space. To learn more about the platform or to sign up for a free trial, visit BlueBottleBiz.com.
Media Contact
Michelle Yandre
PR Manager
michelle[at]bluebottlebiz[dot]com
920-250-2594