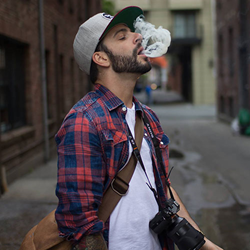 What excites me the most is the lineup of speakers and people this event brings. I look forward to leading the industry towards good design and better packaging regulations while helping companies engage in best branding practices.
Seattle, WA (PRWEB) May 16, 2017
Jared Mirsky, CEO of the leading cannabis-industry branding agency — Online Marijuana Design — https://www.onlinemarijuanadesign.com/ — will speak on a cannabis industry marketing panel at the third annual Cannabis Grand Cru, Saturday, May 20 at the Fremont Foundry in Seattle.
The panel will focus on brand creation, differentiation and leadership. Mirsky will share industry best practices for branding, design, and packaging; and, key strategies cannabis brands can implement to more effectively capitalize on emerging opportunities in the cannabis industry.
Panel Details:
Dynamic, charismatic brand architects share their unique insights about the struggle to create relevant, authentic brands in the cannasphere and beyond. Learn the tough choices that must be made to differentiate a brand and succeed in cannabis. What keeps a brand alive while so many are flailing and failing in our cluttered market space?
Topic: "Brand Creation, Differentiation & Leadership"
Where: Main Stage #6, Cannabis Grand Cru at Fremont Foundry
When: Saturday, May 20, 5:00pm-5:50pm.
Panelists:
Moderator: Aaron Pelley, JD: Partner, 7 Point Law
Jared Mirsky: Founder and CEO, Online Marijuana Design
Ramel Williams: Owner, 4 Evergreen Group
Abigail Ross: Co-Founder & Editor-in-chief, Push Mag
Addison DeMoura: Co-founder, Steep Hill Labs & Head of BD, Advanced Nutrients
Amy Dilullo: VP of Business Development and Sales, Willie's Reserve
Event Details:
Cannabis Grand Cru is a special one day event featuring 30 speakers at the captivating, Fremont Foundry. The all-inclusive event will feature sessions led by the brightest and most innovative pioneers in the cannabis industry. It was created for professionals who want to gain knowledge on the latest issues facing the industry, while enjoying the cannabis experience.
What: Cannabis Grand Cru
Where: Fremont Foundry, 154 N 35th St, Seattle, WA 98103
When: Saturday, May 20, 11am - 6:30pm
Website: http://www.cannabisgrandcru.com
Mirsky will speak on the Main Stage #6 from 5:00pm-5:50pm. Purchase tickets from Stranger Tickets.
"I'm excited to speak at the Cannabis Grand Cru this year and even more excited we were able to launch their new website in time for the event. I'm glad to be a part and play a role in what's long been one of the premier events in the cannabis industry." - Jared Mirsky
About Online Marijuana Design:
Online Marijuana Design is a full service cannabis branding agency. Online Marijuana Design has been with the cannabis industry since its inception. We're a tight knit creative team where we strategize and develop compelling visual identities for cannabis brands. For more information on cannabis branding, marketing and design services, visit their website at https://www.onlinemarijuanadesign.com/.