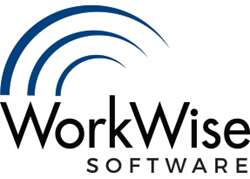 Jeremy's work as Director of Finance has played an integral role in the continued growth and success of our business
Menomonee Falls, WI (PRWEB) May 16, 2017
WorkWise Finance Director, Jeremy Wedell, has been recognized by the Waukesha County Business Alliance as one of its Emerging Leaders of Waukesha County.
Waukesha County Emerging Leaders are selected based on several criteria, including educational experience, leadership skills, collaborative efforts, community service, and goal-oriented work. The award winners are selected by an independent panel of community members.
"It is truly an honor to be named as an Emerging Leader of Waukesha County," said Jeremy Wedell, WorkWise Director of Finance. "The support, guidance, and encouragement of those in my personal and professional life have made a positive impact on me. This award gives me a chance to reflect on the paths I've taken so far, as well as set a vision for new roads ahead."
Since joining WorkWise in April 2013, Jeremy has solidified himself as an innovative and hardworking member of the executive team and accounting department. As Director of Finance, Jeremy has revolutionized WorkWise's financial and operational reporting capabilities, made financial data more accessible to management, and developed numerous new Key Performance Indicators (KPIs).
"Jeremy's work as Director of Finance has played an integral role in the continued growth and success of our business," said Mike Dunham, WorkWise Chairman. "Since joining our team, he has taken on a number of self-initiated projects that have proven to be instrumental for our strategic decision-making processes, thus uniquely demonstrating his role as a leader within this organization. This incredible recognition should come as no surprise to anyone who has worked with Jeremy."
The Waukesha County Business Alliance published a list of this year's Emerging Leaders of Waukesha County on April 12, 2017. To learn more about the award, other award winners, or the nomination process, please go to http://www.waukesha.org/emerging-leaders-awards-program.
About WorkWise:
WorkWise is a leading developer of Enterprise Resource Planning (ERP) and Customer Relationship Management (CRM) solutions along with comprehensive implementation and support services. Our flagship products, WorkWise ERP and OnContact CRM are easy-to-use, quick to implement, provide a high return on investment and are offered either in a Cloud or on-premise deployment. Use of WorkWise applications provide more accurate and timely information that helps enable companies to grow and increase productivity.
WorkWise ERP offers make-to-order, repetitive and mixed-mode solutions to manufacturers to shorten cycle times and optimize manufacturing information, supply chain management, and manufacturing execution and planning. WorkWise ERP enhances operations by taking time out of the business processes and increasing value-add in products and services.
OnContact CRM is a full-featured, award-winning, browser-based CRM software solution that automates a company's sales, marketing and customer service areas. OnContact CRM has been awarded the TopTenREVIEWS Excellence Award in recognition of its unique design, customizability and superior features.
In addition, WorkWise has pre-configured integration between WorkWise ERP and OnContact CRM, which is unavailable from other ERP and CRM suppliers.
WorkWise is headquartered in the greater Milwaukee, WI area and has been inspiring companies to achieve new levels of success for over 15 years. WorkWise's proven business philosophy is customer inspired because they put customers first, listen to their requirements and deliver innovative business solutions. "Inspire Your Growth ™" to new levels of success with WorkWise software.