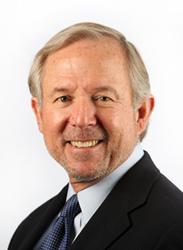 Chicago, Illinois (PRWEB) May 15, 2017
Lydon Neumann, Vice President at Impact Advisors, a leading provider of healthcare information technology services, was named one of the "Top 25 Consultants" of 2017 by Consulting Magazine. Lydon was one of three to be recognized in the Excellence in Healthcare category. He will attend the Top 25 Consultants awards dinner on June 15 at The Mandarin Oriental in New York.
Each year, Consulting Magazine ranks those consultants making the greatest impact within their industry. In addition to Neumann, leaders in consulting and the firms they represent were recognized in various categories including Excellence in Leadership, Client Services, Financial Services and Technology. This year the magazine received nearly 400 nominations including more than 100 client nominations.
"Being recognized by Consulting Magazine is both humbling and gratifying," said Neumann. "I am especially honored to accept this award because it celebrates an unwavering dedication to the field that I have served and loved for 39 years."
Lydon has almost four decades of professional experience in the global healthcare industry. His background includes executive leadership, information system planning, and project management for large, complex organizations, software development, and executive management for healthcare software companies and professional services firms. Lydon has been with Impact Advisors since 2012 and is a frequent speaker at national events and regularly contributes articles to national publications.
For more information on Impact Advisors, visit http://www.impact-advisors.com or visit the company on LinkedIn, Facebook, or Twitter.
About Impact Advisors, LLC
Impact Advisors is a nationally recognized healthcare information technology consulting firm that is solving some of the toughest challenges in the industry by delivering strategic advisory, implementation and optimization services. Our comprehensive suite of patient access, clinical and revenue cycle services span the lifecycle of our clients' needs. Our experienced team has a powerful combination of clinical, revenue, operations, consulting and IT experience. The firm has earned a number of prestigious industry and workplace awards including Best in KLAS® for eight consecutive years, Healthcare Informatics HCI 100, Crain's Chicago Business Fast Fifty, as well as "best place to work" awards from: Modern Healthcare, Consulting Magazine, Becker's Hospital Review and Achievers. For more information about Impact Advisors, visit http://www.impact-advisors.com.
###