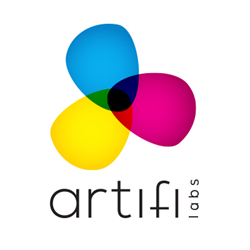 Milwaukee, WI (PRWEB) May 15, 2017
Artifi, a SaaS-based product configurator for eCommerce websites, congratulates their customer, Love Your Melon, an apparel brand dedicated to making a meaningful impact in the lives of children battling cancer, on the launch of their Custom Beanie Program.
Using the Artifi platform, co-branded beanies will feature the traditional Love Your Melon logo as well as a second partner logo on the beanie's iconic brown leather patch.
"Love Your Melon's Custom Program is ideal for brands and organizations who want to partner with Love Your Melon to create a beanie for their event, cause, employees or customers," says Brian Keller, Chief Revenue Officer of Love Your Melon. "In order to allow brands and organizations to create their custom beanies, we have worked closely with Artifi to design a feature on our website that provides a simple and efficient process to design exactly what fits their brand."
For more information and to learn more about how to order co-branded and custom branded Love Your Melon beanies, visit wholesale.loveyourmelon.com/pages/customprogram..
Yash Shah, CTO of Artifi, states, "It has been an exciting process working with Zachary Quinn, Brian Keller and the Love Your Melon team to make this feature a reality. We are extremely pleased to be working with such a hard working organization that is dedicated to their mission of helping so many people with their products."
Artifi seamlessly integrates with any eCommerce platform, provides production-ready output, and is fully responsive for any device. To learn more or schedule a demo, visit http://www.artifilabs.com.
ABOUT LOVE YOUR MELON
Love Your Melon is an apparel brand dedicated to giving a hat to every child battling cancer in America as well as supporting nonprofit organizations who lead the fight against pediatric cancer. Zachary Quinn and Brian Keller founded the company in 2012 while the two were sophomores in college. To date, over 109,308 beanies have been given and more than $2,668,259 has been given to fund cancer research initiatives. Fifty percent (50%) of profit from the sale of all Love Your Melon products is given to Love Your Melon's nonprofit partners in the fight against pediatric cancer. More information on Love Your Melon can be found at loveyourmelon.com. Follow Love Your Melon on Facebook, Instagram and Twitter.
ABOUT ARTIFI™
Artifi™ is a SaaS-based product customization engine for eCommerce that allows users to visually personalize any product. Artifi is built on HTML5 framework, offers unlimited scale, is fully responsive, and integrates with any eCommerce platform. To schedule a demo visit http://www.artifilabs.com or call 855-927-8434 or email info(at)artifilabs.com.