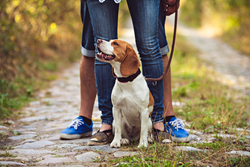 Seattle, WA (PRWEB) May 16, 2017
Healthy Paws Pet Insurance and Foundation is proud to support the San Francisco Society for the Prevention of Cruelty to Animals (SF SPCA), with a $50,000 grant to help end animal abandonment in San Francisco by the year 2020.
As the largest animal welfare organization on the West Coast and founders of the No-Kill movement, the SF SPCA has always been at the forefront of animal welfare. Their Vision 2020 initiative identifies the root causes of pet homelessness—overpopulation, barriers to veterinary care, pet behavior issues—and provides corresponding programs, services, and education to address these issues. The grant from Healthy Paws will directly facilitate charitable medical care, behavioral training, and pet health- and pet parenthood-education.
"On behalf of our pet-passionate customers, we are thrilled to support SF SPCA's programs to keep animals healthy and in their homes," says Healthy Paws Pet Insurance and Foundation co-founder Rob Jackson. "Healthy Paws began with the vision to help homeless pets and that work remains core to our mission today. We're excited to partner with an organization that has a proven track record of impactful work in this area."
"We're so grateful to have Healthy Paws support our lifesaving work," said Cynthia Kopec, Chief Operating Officer at the SF SPCA. "Giving pet guardians the tools to keep their pets happy and healthy is central to the missions of both the SF SPCA and Healthy Paws, and the first step in preventing animal abandonment."
The grant was made possible through Healthy Paws' Every Quote Gives Hope program, where every free quote for pet health insurance results in a donation toward medical care for homeless pets. The Healthy Paws Foundation gives cash grants to organizations for life-saving vaccines, spay/neuter surgeries, and advanced medical treatments. By joining forces with the SF SPCA, Healthy Paws can impact the lives of pets more than ever before.
About Healthy Paws Pet Insurance®
Healthy Paws is one of the leading pet insurance program providers in the U.S. for dogs and cats and ranked #1 by customers on leading review websites. Its insurance policies are provided by Chubb whose U.S. carriers are rated A++ by A.M. Best. The Healthy Paws Foundation, a 501(c)(3) non-profit organization, provides cash grants to pet adoption organizations specifically for life-saving vaccines, spay/neuter surgeries and advanced medical treatments of homeless pets in their care. Learn more about their mission to save more homeless pets and how you can help. For more information about Healthy Paws Pet Insurance, visit http://www.healthypawspetinsurance.com.
About the San Francisco SPCA
The San Francisco SPCA is an independent, community-supported, non-profit animal welfare organization dedicated to saving, protecting and providing immediate care for cats and dogs who are homeless, ill or in need of an advocate. The SF SPCA also works long-term to educate the community, reduce the number of unwanted kittens and puppies through spaying and neutering, and improve the quality of life for animals and their human companions. The organization does not receive government funding and is not affiliated with any national organization. For more information about San Francisco pet adoption, call the SF SPCA at (415) 522-3500 or visit sfspca.org.