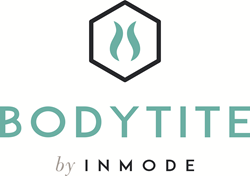 With BodyTite and FaceTite, doctors are able to ensure patients receive minimally invasive, effective procedures and offer powerful aesthetic results, often under local anesthesia.
Austin, Texas (PRWEB) May 16, 2017
Personique is now offering BodyTite and FaceTite applications created by InMode Aesthetic Solutions®, a leader in aesthetic medicine and technology. BodyTite/FaceTite is a non-excisional device that utilizes radio-frequency assisted lipolysis (RFAL) to address the shortcomings often associated with traditional liposuction or surgical body and face lifts, including sagging or wrinkly skin and scarring, by inserting a wand under the skin to coagulate inside while tightening the skin on top.
Personique's board certified plastic surgeons, Dr. Robert Ersek, Dr. Randy Buckspan, Dr. Lauren Crawford, and Dr. James Sheridan can ensure their patients receive surgical-like procedures with limited downtime by using the new BodyTite. The FDA cleared technology, for use on the stomach, arms, chest, knees, inner/outer thighs and face, is minimally invasive and leaves virtually no scarring. Results can be seen immediately after one treatment and are more evident over three to six months post-treatment.
Previously, patients looking for fat reduction procedures had limited options including multiple non-invasive treatments with limited skin contraction results, a surgical tummy tuck or facelift with downtime or a brachioplasty, leaving large excision scars. These options left patients who wanted less invasive procedures without a solution, or unhappy with the results of their treatment. With BodyTite and FaceTite, doctors are able to ensure patients receive minimally invasive, effective procedures and offer powerful aesthetic results, often under local anesthesia.
"I have experienced extraordinary early results using the FaceTite and BodyTite on our patients here at Personique. Even a patient one week out from the neck and jawline treatment have incredible results with minimal bruising!" says Dr. Lauren Crawford of Personique Plastic Surgery. "I am so excited to offer the best in technology to our patients."
"In the short time that we've had the RFAL devices; BodyTite, and FaceTite, available for our patients at Personique I have seen impressive results. I believe this technology will offer my patients a new dimension for their body and facial contouring needs. I'm looking forward to the advances it will provide our patients," says, Dr. Sheridan with Personique Plastic Surgery.
About Personique:
The Personique surgeons have perfected the unique blend of art and science that is the cornerstone of creating subtle yet beautiful results. Exclusively dedicated to the practice of plastic surgery, Personique is staffed by highly trained and experienced plastic surgeons.
As recognized leaders and innovators in the art of physical transformation, tens of thousands of individuals travel from all over the world seeking aesthetic treatment at our Austin plastic surgery center. Personique was recently named one of the Best Plastic Surgeons in Austin by Certified Plastic Surgeons. Personique Surgery Centers is located at 630 W 34th St, Suite 201. For more information, call 512-459-6800 or visit http://www.personique.com.
Dr. Robert A Ersek is an internationally acclaimed surgeon. Recognized by his profession, he has published more than 100 articles and delivered lectures around the world. Dr. Ersek's publications range from reconstructive surgical methods to skin grafting and technical reports on the suction-assisted lipectomy process. Dr. Ersek has developed and invented unique procedures for many surgical techniques. He is dedicated to the highest standards in the medical profession. He is a highly sought after speaker and educator on plastic surgery.
Dr. Randy Buckspan was selected by RealSelf as Top Doc and by Austin Monthly Magazine in 2013 as one of the top doctors in Austin. Dr. Buckspan graduated from the University of Texas and received his Medical Degree from the University of Texas Medical Branch in 1980. He trained at Vanderbilt University in General Surgery and finished his Plastic Surgery training at the University of Kentucky. He is certified by the American Board of Plastic Surgery, is a Fellow of the American College of Surgeons, and is a member of the American Society of Plastic Surgeons.
Dr. Lauren Crawford is a native-born Texan and board certified plastic surgeon who has practiced in Austin since 2010. She finished in the top 5% of her class and graduated with top honors in the Alpha Omega Alpha Honor Society. She was then accepted into a competitive integrated plastic surgery residency at University of Missouri where she had exceptional training in all aspects of reconstructive and cosmetic plastic surgery. Her research focused in areas of breast surgery, fat grafting, and nerve regeneration.
Dr. James M. Sheridan attended the University of Illinois for his undergraduate and Medical School studies. He completed his Plastic Surgery Residency at the Weill-Cornell Medical Center in New York City. Dr. Sheridan has been in practice since 1990.
About InMode:
InMode's technological advancements have become the new standard for aesthetic medicine, specifically in the radio-frequency aesthetic market. For more than three decades our R&D team was critical in developing state-of-the-art light, laser and radio-frequency devices, thereby launching and shaping the industry. InMode technology continues that legacy in providing superior satisfaction for both the patient and the practice. InMode is proud to announce the launch of BodyTite Radio-Frequency Assisted Lipolysis, a new innovative treatment that bridges the gap between non-invasive and surgery, without the associated surgical downtime and scars. Learn more about InMode technologies and BodyTite by visiting http://www.inmodemd.com/devices/bodytite.