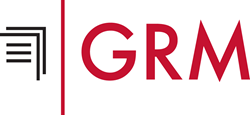 Our solutions bring them, without fail, unprecedented levels of efficiency in operations.
Jersey City, NJ (PRWEB) May 16, 2017
Leveraging its unique combination of physical and digital records management expertise, GRM has introduced a Patient Chart Management Platform designed to provide healthcare organizations with a means of compiling and managing consolidated patient records.
In an increasingly data-centric industry that is seeking operational efficiencies, like healthcare, the importance of being able to capture, organize, securely archive and leverage a comprehensive collection of patient data is at an all-time high. Facing challenges like large amounts of data being in unstructured form and collections of data being housed in largely inaccessible, discrete systems, GRM offers an integrated means of generating and managing complete patient records.
The solution is a collection of GRM services; inclusive of advanced data capture, data security, intelligent forms, workflow automation and a robust legacy data archive product. The legacy data archive serves as the centerpiece of the solution; acting as a digital repository for all files and data regardless of format and EMR system. The workflow automation technology delivers efficiency in a variety of ways; including pre-defined business rules automatically sending patient charts to different departments or care facilities pending related trigger actions being executed. The benefits of this workflow application are dramatic both in terms of efficiencies gained as well as improvements in the level of care provided to patients.
Avner Schneur, CEO and President of GRM Information Management Services expresses, "The challenges that we are solving for our healthcare clients are of great consequence. Our solutions bring them, without fail, unprecedented levels of efficiency in operations. But the business insight that our data analytics features provide to the management of these healthcare organizations is truly invaluable."
As hard copy remains a prevalent part of the healthcare landscape, GRM is uniquely capable of providing scanning, warehousing and physical records management, providing retention and compliance services as well as HIPAA-compliant Medical Release of Information services.
Additionally, the GRM platform is well-suited to serve the varied and rapidly-changing healthcare industry by virtue of it being a highly-flexible, cloud-native solution. Inclusive of low and no-code templates and interface options, the GRM platform is readily rolled out across large healthcare organizations with varied applications of the technology in short order.
About GRM
GRM Document Management is a leading provider of life-cycle records and information management solutions. The company brings technology innovation and new levels of cost efficiency to document storage, data protection, on demand scanning/imaging, digital/electronic document management, enterprise content management and certified destruction.
Integrated products and services include: remote inventory control, a cloud-based document repository, workflow automation technology, a blended paper-to-digital migration solution, medical Release of Information, a regulatory research tool and consultative Compliance/Governance expertise. This comprehensive suite of services is available in most major markets throughout the U.S. GRM is currently the largest document storage/records management company in China and has a rapidly growing presence in South America, with offices in Peru, Brazil and Colombia. For more information, visit the GRM web site at http://www.grmdocumentmanagement.com
Press Contact:
Mike Aaron
GRM Information Management
Phone: 201-798-7100 x637
maaron(at)grmdocument(dot)com