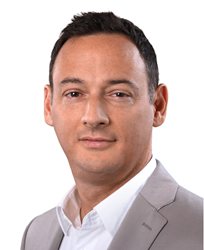 Businesses feel cheated when paying for underused e-learning subscriptions - it's time for pay-per-use
Woburn, MA (PRWEB) May 17, 2017
Intellezy, LLC, the digital learning upstart, announced today the introduction of pay-per-use pricing. The new pricing model aims to help talent development professionals get the most out of their training budgets. With e-learning utilization hovering around 4%, companies are overspending on subscription-based licensing.
Andrew Wight, president and CEO of Intellezy, stated, "Businesses feel cheated when paying for underused e-learning subscriptions. With pay-per-use, our customers only pay for value delivered. Best of all, customers are in complete control of their spending. Have a big project coming up? Increase your budget. Need to tighten the belt? Lower your budget."
Intellezy's 5,000+ jargon free, 3-5 minute videos, break down complex concepts into bite-sized business skills. Focused on Microsoft Office, Microsoft Office 365 and Adobe Creative Cloud today, the company will be expanding into soft skills in the coming year.
"Companies are desperate to help employees develop their leadership skills, at all levels of the organization," said Pamela Conway, Intellezy's Chief Learning Officer. "Savvy c-suites now consider soft skills, like emotional intelligence, to be as important as hard skills, like Microsoft Office, in achieving success," added Conway.
About Intellezy
Intellezy provides up-to-date business skills training, on demand, for nearly 225,000 learners worldwide. Engaging, instructor-led videos let learners access what they need to know, when they need to know it. Whether learners are just entering the workforce, moving ahead in their chosen field, or changing careers, Intellezy's microlearning strengthens their competence and confidence. Clients include businesses, membership organizations, and individual learners.