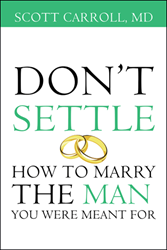 BLOOMINGTON, Ind. (PRWEB) May 15, 2017
Author Solutions is pleased to announce that three books published through its supported self-publishing imprints, Balboa Press, iUniverse and Author House were winners in the Independent Press Awards competition.
"Don't Settle: How to Marry the Man You Were Meant For," which was published through Balboa Press was named a winner in the Marriage category. The book authored by Scott Carroll tells readers how to marry science with spirituality and use neuroscience, genetics, behavioral science and psychology to attract the perfect man for you and get him to the altar in as little as a year.
"Face of the Bell Witch: Book One of the Medium Series," which was published through iUniverse was named a winner in the Paranormal Thriller category. In this book, authored by Jerry Gundersheimer, a gifted medium and his young daughter unwittingly become embroiled in a perilous clash with both criminal and supernatural worlds — awakening a vengeful spirit in the process.
"American Stew: Hope in a Toxic Culture" which was published through Author House was named a winner in the Cultural Criticism category. The book authored by culture critic Stephen James offers a fresh perspective on the problems that plague America, as well as much-needed solutions. By applying modern social science and interdisciplinary thought to contemporary American issues, James offers a sweeping and relevant analysis of a culture that has become toxic for its members.
The Independent Press Award recognizes hundreds of books and publishers with its 2017 IPA winners and Distinguished Favorites in categories that range from Adventure to Young Adult Fiction. 2017 independent publisher winners include the American Psychological Association, Blackstone, Galaxy Press and Select Books.
Selected award winners and Distinguished Favorites are based on overall presentation and excellence. The 2017 Independent Press Award competition included international submissions from countries such as Australia, Canada, China, Germany, India, Portugal, the United Kingdom and the United States.
"Awards are another way to increase a book's marketability and credibility. We expect winners and Distinguished Favorites in our annual Independent Press Award to receive a heightened level of attention with hopes of translating into book sales, licenses and additional content distribution," said awards sponsor Gabrielle Olczak.
About Author Solutions, LLC:
Author Solutions, LLC, is the world leader in indie book publishing. Author Solutions' leading self-publishing imprints — AuthorHouse, iUniverse, Palibrio, Trafford Publishing and Xlibris — have helped more than 200,000 authors self-publish, promote and bring to market more than 275,000 new titles. Through strategic alliances with leading trade publishers, Author Solutions is making it possible to develop new literary talent efficiently and provide authors with a platform for bringing their books to market. Headquartered in Bloomington, Indiana, Author Solutions' global reach includes imprints developed specifically for authors in Australia, New Zealand, the United Kingdom, Singapore and India. For more information, please visit authorsolutions.com. For the latest news, follow @authorsolutions on Twitter and "Like" us at facebook.com/AuthorSolutions.