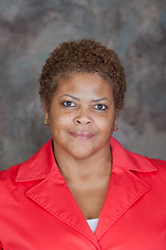 LINCOLN UNIVERSITY, Pa. (PRWEB) May 15, 2017
Lincoln University's Board of Trustees announced at a special meeting held May 11 the selection of Dr. Brenda Allen, provost and vice chancellor for academic affairs at Winston-Salem State University, as president of Lincoln University of Pennsylvania. Allen, who is an alumna of Lincoln University, will serve as its 14th president. She will assume the duties from Dr. Richard Green, who has served as Lincoln's interim president since July 2015.
"The Board is confident in its selection of Dr. Allen to lead the institution at this most pivotal time in its history," stated Kimberly Lloyd, board chairwoman. "Dr. Allen's demonstrated leadership experiences coupled with her breadth and depth of achievements were the fundamental attributes we desired in Lincoln's next president. We're pleased to have unanimously approved her appointment."
Allen departs WSSU with a legacy of achievement. Her many accomplishments include leading the revision of the curriculum, overseeing the establishment of WSSU's first two doctoral programs, expanding undergraduate research funding, restructuring academic support to strengthen advising, creating an Office of Faculty Affairs, strengthening standards for tenure and promotion, and helping raise more than $10 million for capital projects, scholarships, and other student support. Under her leadership, the University's retention and graduation rates rose, the number of students engaged in research and study abroad increased, and faculty became re-energized.
"Dr. Allen's commitment to ensuring that our students receive the education they deserve has resulted in a lasting legacy here at WSSU," said Chancellor Elwood L. Robinson. "Her vision for a university that offers a high-quality, high-impact liberal education has transformed our institution. I am not in the least surprised that she was selected to lead Lincoln University."
Allen assumed her position as provost at Winston-Salem State University in 2009 after serving six years as associate provost and director of institutional diversity at Brown University. Prior to joining Brown University, Allen held a number of academic and administrative positions at Smith College in Northampton, Massachusetts. Promoted through the ranks at Smith to full professor, Allen served as the chair of the African American Studies Department, the assistant to the president and director of institutional diversity, and special assistant to the Provost.
Prior to her tenure at Smith College, Allen spent three years at Yale University in New Haven, Connecticut, where she held several positions, including postdoctoral fellow, postdoctoral associate in the Department of Psychology, and lecturer in the departments of psychology and African American studies.
Allen holds a bachelor's degree in psychology from Lincoln University, a master's degree in experimental psychology and a doctorate in developmental psychology, both from Howard University in Washington, DC.
###
About Lincoln University
Founded in 1854, Lincoln University is the nation's first degree-granting Historically Black College and University (HBCU). Located in southern Chester County, Pennsylvania, the university is comprised of a student body of approximately 2,100 men and women. It combines the elements of a liberal arts and sciences-based undergraduate curriculum with select graduate programs aimed at giving students the skills they need to succeed in a highly technological and global society. Notable alumni of the first African American U.S. Supreme Court Justice, Thurgood Marshall; the first African American woman promoted to Rear Admiral in the U.S. Navy, Lillian Fishburne; noted African American poet, Langston Hughes; the First president of Ghana, Kwame Nkrumah; and the first president of Nigeria, Nnamdi Azikiwe as well as a myriad of others.