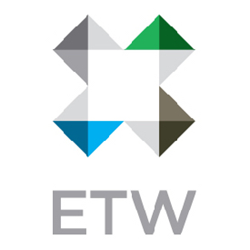 We are always looking to provide our clients with in-depth insights to better run their organizations.
Mesa, Arizona (PRWEB) May 16, 2017
The Execute to Win platform has been enhanced to include an Adaptive Insights Map (AIM). Designed to give high-level executives and managers a quick and easy-to-understand visualization of the organization's current state, AIM also allows users to drill into each level of the organization to further analyze results.
This takes the guess work out of understanding how your team or your sub-plans are affecting top-line plans and goals. The compelling platform addition is a combination of a sunburst business intelligence tool and a heat map. The sunburst tool shows a large amount of hierarchical data in a smaller footprint and, in a concise way, shows how all of the plans and teams play together to impact the overall organization. The addition of a heat map allows users to get insights into the relative stage and level of plans and their embedded goals. As the two tools work together, each segment represents a plan and its color illustrates the calculated risk based on the aggregated statuses of the plan goals.
AIM at a glance:

Easily identify what plans are on-track, at risk, or falling behind.
See the hierarchical relationship of your plans and quickly identify which are putting each level at risk.
Drill directly into the plans you are interested in
"We are always looking to provide our clients with in-depth insights to better run their organizations," ETW President Ali Parnian explains. "Our goal is to give people more complete information and context to their operating environment through this new, robust plans and goals feature."
With the addition of AIM to the platform, ETW continues to provide users with a unique perspective from which to view the most current state of their business.
Learn more about ETW's new AIM feature in their latest communication available here.
About ETW
ETW provides a platform to track, evaluate and measure employee performance against the major objectives of the organization. Easily execute and translate long-term strategy into clear, actionable goals. With ETW you can effectively communicate the company's roadmap to success and engage everyone throughout the organization with that roadmap. Using ETW your organization can connect employees to strategy and culture to drive sustainable winning results. Learn more at http://www.etw.com.