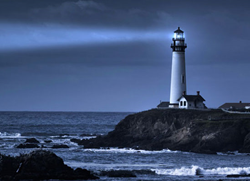 With organizations' digital footprints continuing to expand, there are more channels that need to be monitored to ensure visibility of and mitigation of the inherent risks
Sterling, VA (PRWEB) May 16, 2017
SurfWatch Labs, a provider of cyber threat intelligence solutions, announces enhancements to SurfWatch Cyber Advisor that give customers broader and deeper insight into their digital risk footprints. The digital risk monitoring capabilities build on SurfWatch's strategic and operational threat intelligence foundation to provide an enriched data collection plan and views into an organization's risk profile that includes cyber, brand and supply chain risks.
"Our intel has shown that due to greater inter-connectivity and advances such as IoT devices, organizations have a growing level of presence that is harder to manage and which ultimately gives threat actors more opportunities to target," said Adam Meyer, Chief Security Strategist, SurfWatch Labs. "To address this expanding aperture of digital risks, we've extended SurfWatch Cyber Advisor to monitor and analyze more channels and deliver personalized insights into a customer's previously unknown cyber and brand risks."
Key Enhancements to SurfWatch Cyber Advisor Include:

Digital Risk Monitoring Profile – Customers can add and update organizational attributes as a basis for personalizing intelligence collection and continuous risk monitoring.
Brand Risk Monitoring – In addition to monitoring for cyber threats, SurfWatch tracks for fraud and misuse against a customer's brand(s) from social media, open web and dark web sources. Based on the digital risk profile, brand risk monitoring and alerting is proactive and continuous in the same manner as cyber threat monitoring and analysis is performed.
Physical Security Risk Monitoring – Organizations are notified of relevant physical security risks that have been tracked and identified through the continuous monitoring of open and dark web channels and provided course of action recommendations to minimize those risks.
Insider Threat Monitoring – Using SurfWatch's proprietary intelligence collection and algorithms, organizations can be instantly notified if an employee attempts to expose or sell valuable assets or sensitive information.
Personalized Risk Dashboards – Customers can quickly gain visibility and insights around different risk areas that are relevant to their unique organization. Dashboards can be easily customized to address the needs of different stakeholders, including visibility of brand risks, fraud events, cyber threat campaigns and actors. Risk dashboards can be quickly set up to visualize digital risk across the organization or show more risk by specific channels.
Automated Takedown – Through the solution, customers can automatically request SurfWatch Labs to manage a takedown effort for a specific cyber event. SurfWatch analysts will conduct any necessary research and further validation as well as work with the providers to expedite takedown efforts.
"With organizations' digital footprints continuing to expand, there are more channels that need to be monitored to ensure visibility of and mitigation of the inherent risks," said Chip Hathaway, VP of Customer Delivery, SurfWatch Labs. "We see a lot of cross-over between digital risk monitoring and the strategic and operational cyber threat intelligence capabilities that we provide and will continue to expand our data collection, risk monitoring and threat impact analysis to more channels, including mobile marketplaces."
SurfWatch Cyber Advisor is a turnkey threat intelligence operation that delivers visibility of cyber and brand risks to the business and supply chain, threat impact analysis, and recommended course of actions that drive smarter security decisions and reduce digital risk.
Learn more by:

About SurfWatch Labs
SurfWatch Labs helps organizations and service providers quickly establish a strategic cyber threat intelligence operation that drives more effective use of their tactical defenses. Founded in 2013 by former US Government intelligence analysts, SurfWatch Labs solutions provide a 360-degree view of cyber threats in the context of your business, along with practical and personalized support to create immediate insights and meaningful action. By combining useful analytics, applications and human expertise, SurfWatch solutions can be your off-the-shelf, cyber threat intelligence team or delivered as a comprehensive product suite that easily integrates with your existing cybersecurity operations.
SurfWatch Labs: Cyber In Sight. For more information, visit surfwatchlabs.com.
Online Resources: