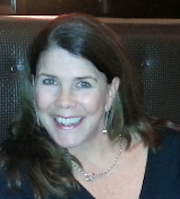 "Four amazing speakers on work at home plus two days of deep dive benchmarking."
Dallas, TX (PRWEB) May 17, 2017
Customer Contact Strategies announced that there are four guest speakers for the Denver Work at Home Conference to be held July 19-20 in Cherry Creek. Alliance Data, Kaiser Permanente, Academic Partnerships and the Great Courses will be sharing their work at home journeys at the conference.
"Telecommuting and full-schedule work from home are both under rapid expansion for contact centers and support functions, because they solve for real estate limitations, and cater to a larger population of employees," says Michele Rowan, President of Customer Contact Strategies and facilitator of the Denver conference.
"Companies are gathering to share experiences, insights, best practices, and ROI, as they continue to expand their programs, or prepare for a first time implementation," says Rowan.
The Work at Home conference is two days on July 20-21, with four case studies and deep dive discussions on all functions highly impacted by remote work in contact centers and support functions. Topics include virtual training, virtual performance management, engagement and communications, best in class technologies, security, equipment and services provisioning.