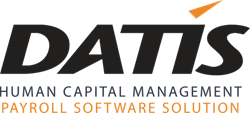 "We are proud to support our clients who work hard all year to make a difference in our communities," said Erik Marsh, CEO of DATIS HR Cloud.
Tampa, Fla. (PRWEB) May 18, 2017
DATIS HR Cloud, Inc. launches their 3rd annual campaign to raise awareness and funds for Mental Health First Aid in honor of Mental Health Awareness Month. As a Strategic Partner of the National Council for Behavioral Health, DATIS focuses specifically on the Health and Human Services Industry and their clients provide a vast spectrum of services, many of which revolve around mental health.
In acknowledgement of Mental Health Awareness month, and in support of their clients, DATIS will be posting images with the hashtag #MHM2017 on their social media accounts. DATIS has agreed to donate $1 to Mental Health First Aid for every like, share and favorite that the images receive.
DATIS has also encouraged their employees to get involved in helping to maximize the donation. DATIS employees have a weekly run club to inspire health and wellness in the workplace. For each run club held in the month of May, DATIS will be donating $1 for every mile an employee completes.
"We are proud to support our clients who work hard all year to make a difference in our communities," said Erik Marsh, CEO of DATIS HR Cloud. "It is our purpose and our passion to enable our clients to better achieve their mission and helping to raise awareness for their cause is an important part of that."
For information about how to get informed and to join the conversation please visit https://www.mentalhealthfirstaid.org.
About Mental Health First Aid
Mental Health for First Aid is operated under a partnership between the National Council for Behavioral Health and the Missouri Department of Mental health. Their goal is to take the fear and hesitation out of starting conversations about mental health and substance use problems by offering 8-hour courses that teach individuals how to identify and respond to signs of mental illnesses and substance use disorders. The training provides the skills needed to provide initial help and support to someone who may be developing one of these concerns. With the hope of becoming as common as CPR and First Aid training, Mental Health First Aid has successfully trained over 1 million people with more to come in the future.
About DATIS
DATIS brings together the best in cloud technology, industry expertise, and superior customer service to deliver a holistic Human Capital Management and Payroll Software that manages the entire employee lifecycle in one cloud-based workforce application. Built on a foundation of Position Control, the DATIS software is a completely configurable solution designed to enable Health and Human Services organizations to increase compliance and revenues while reducing expenses and risks. Visit http://www.datis.com to learn more, or follow us on LinkedIn, Twitter, Facebook, Google+, and Instagram.