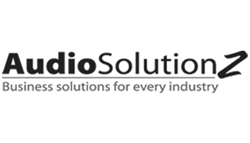 Correct classifications provide the cornerstone for many trade agreement rules.
Durham, NC (PRWEB) May 16, 2017
AudioSolutionz, a division of audio conference and corporate education leader ProEdTech, will host the live webinar "Trade Classification: Harmonized Tariff Schedule ('HTS') and Schedule B" with industry veteran Randi S. Waltuck Barnett on Wednesday, May 24, 2017, at 1:00 pm ET. This session will focus on customs classification of products under the Harmonized System and Schedule B.
Customs classifications are complex and often not intuitive. Learning the best ways to navigate the legal rules and best practices to properly assign trade classifications to internationally traded goods will provide accurate rates of duty and improved financial forecasting, and avoid potentially damaging penalties for non-conformance. Correct classifications also provide the cornerstone for many trade agreement rules; therefore, inaccurate classifications can have a cascading effect throughout the global supply chain. It also helps to avoid those potential pitfalls.
This session by expert speaker Randi S. Waltuck Barnett will discuss the classification systems, what the legal rules are for applying them to the globally traded goods, and how best to meet the legal standard of exercising reasonable care when assigning classifications to imported and exported merchandise. It will further discuss how to avoid significant potential penalties for material violations, and how to assure best practices for trade compliance by understanding this business-critical, complex area of customs law.
The session will discuss:

The global Harmonized System
Anatomy of a trade classification number (chapter, heading, subheading, and beyond)
Legal rules of trade classification, including:
o General rules of interpretation ("GRIs")
o Section notes
o Chapter notes

Additional classification tools beyond the legal rules to help in classifying goods
Best practices for researching and documenting assigned trade classifications, to meet the "Mod Act" requirements
Agent management methods to ensure that government declarations are accurate
Best practices for creating internal controls around import-export classifications
Post-transaction self-assessment methods
For more information and to register, visit: https://www.AudioSolutionz.com/trade/trade-classifications-harmonized-system.html.
About ProEdTech
ProEdTech is a leading source of knowledge and training for professionals in over 15 industries, serving individuals, businesses and their employees around the globe. It offers webinars, online conferences, seminars, boot camps, books, DVDs, white papers, industry reports and other learning tools from industry experts and insiders who provide a fresh perspective on key issues, trends and regulations in order to simplify governance, risk and compliance (GRC) for enterprises and industry professionals.
ProEdTech's AudioEducator webinars offer updates, regulatory knowledge and information on the latest news in various medical specialties, as well as coding and billing updates, and analysis of regulations that affect ambulatory surgical centers, home health, long term care and hospice facilities, hospitals and healthcare systems, health insurers and physician practices. Webinars are also offered through AudioSolutionz in the technology, human resources, construction and housing, ICT and telecom, manufacturing, consumer packaged goods and retail, safety and security, transportation, energy and environment, education, trade, and chemicals industries. ProEdTech's Eli Financial platform offers tax and banking professionals, focusing on providing high-quality online training products customized for U.S. lenders and tax practitioners that include the latest updates from the IRS, CFPB and other regulatory authorities. Lawyers across the United States depend on Eli CLE for top quality online continuing legal education (CLE) programs, which can be completed for MCLE credits.
ProEdTech regularly provides professionals the opportunity to get answers to their most complex questions directly from experts, without having to attend costly live conferences. To learn more, visit: http://www.ProEdTech.com/