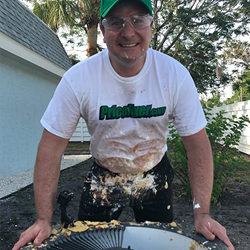 Most consumers only reach out to their HVAC service providers when there is something wrong with their heating and air conditioning, and they are expecting a high price tag at the end of the service visit
Sarasota, Florida (PRWEB) May 17, 2017
PriceFixer.com has been shaking things up in the world of Wholesale Air Conditioning by bringing complete transparency to homeowners everywhere. Today is the day people want and expect to be able to research equipment and make purchases online, just like diamonds via BlueNile.com, booking a vacation via Expedia.com or grabbing a ride on Uber. Now, PriceFixer.com is announcing the launch of their new YouTube.com presence called the #ACBlender Channel.
The #ACBlender Channel was imagined and created to bring lightheartedness to an industry that has a negative stigma. "Most consumers only reach out to their HVAC service providers when there is something wrong with their heating and air conditioning, and they are expecting a high price tag at the end of the service visit," said Terry Nicholson, President of PriceFixer.com.
PriceFixer.com encourages homeowners that have received a bid from a local contractor to visit their website for a free instant comparison price quote on America's #1 equipment. They guarantee a lower price or your money back and hometown installation by your PriceFixer.com franchisee. Not only that, but there's no obligation to buy once the item is in your cart, so you can shop online from your own couch, with confidence. (But you might be watching videos instead of shopping!)
The purpose of the #ACBlender Channel on YouTube.com is to bring humor and entertainment to buying heating and air conditioning, which can be a stressful, taxing, and oftentimes intimidating event in a homeowners' life. PriceFixer.com knocks out the retail markup of traditional retailers and the high overhead of expenses involved by making HVAC available online with the lowest price guaranteed or your money back and a 10-year complimentary parts warrantee.
The #ACBlender is a custom crafted food death machine! With custom blades, housing, filtration and upgraded power supply, it means business! With a dozen videos filmed, the release schedule is every Friday to blend away any weekly frustrations and help any AC Replacement feel a little more satisfying.
Subscribe to the channel for weekly blending action at https://www.youtube.com/channel/UCaFijJ8f7LQ-fiwVYaV42iA