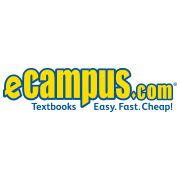 Schools across the nation are now finding it imperative to rethink the "book" in bookstore as they are facing stiff competition from online retailers like Amazon, Chegg and eCampus.com.
Lexington, Kentucky (PRWEB) May 18, 2017
The eCampus.com Virtual Bookstore has announced their partnership with Miami University. The online bookstore provider will serve as Miami's exclusive textbook partner beginning Summer 2017.
The university chose eCampus.com to keep pace with how students are purchasing textbooks and course materials today. The virtual bookstore will offer students greater convenience and savings.
Miami University, founded in 1809, is a public research university with a current enrollment of over 24,500 undergraduate and graduate students. The main campus is located in Oxford, Ohio with regional locations in Hamilton, Middletown and West Chester, Ohio and the European Learning Center in Luxembourg.
Matt Montgomery, president and CEO of eCampus.com, commented on the partnership:
"eCampus.com is delighted to partner with Miami University to provide their students with an innovative way to order all of their textbooks and course materials at competitive prices and receive FREE one-day shipping on every order without a pricey membership fee. The virtual bookstore model saves students a significant amount of time and money, the two most important things to today's college students. As a result, the business of selling and renting physical books in university brick and mortar stores is becoming obsolete."
April 4, 2017, marked the grand opening of the online storefront, known as the Online Textbook Source. Students can now order textbooks for Summer and Fall 2017 courses in addition to selling textbooks online prior to the on-campus buyback event in May 2017. Students have multiple purchasing options to choose from including new and used textbooks, textbook rental, digital versions, and marketplace items from trusted third-party vendors.
Online Textbook Source advantages for students:

Competitive internet pricing on new, used, rental and digital textbooks
FREE one-day UPS shipping to most areas in Ohio
Use MUlaa card and financial aid to pay for textbooks
Receive email and text message order updates
In-house customer service department
30-day from the start of class return policy
Easy access to ordering through Miami's intranet, myMiami, and the Miami bookstore website.
David Creamer, senior vice president for finance and business services for Miami, said, "Miami continues to find ways to rethink many of its business practices to better serve our students. Many students already buy textbooks through online services, and eCampus.com can facilitate their efforts faster with convenient delivery and customer support."
Montgomery further applauded Miami's decision to appoint eCampus.com as their exclusive textbook provider:
"Schools across the nation are now finding it imperative to rethink the "book" in bookstore as they are facing stiff competition from online retailers like Amazon, Chegg and eCampus.com. Miami University has taken a practical step forward by selecting eCampus.com as its sole textbook provider, ensuring their students will receive the best possible ecommerce shopping experience at the most competitive prices."
Miami University faculty and administrators will also benefit from this new alliance with the eCampus.com Virtual Bookstore. As part of the agreement, faculty will have access to the Faculty Administration Support Tool (FAST). Through FAST, faculty are able to enter adoptions and course materials, load course documents for students to download instantly, request desk copies, and more.
About eCampus.com
eCampus.com is a premier online retailer of new, used and electronic textbooks for sale or rent, study materials, and book buyback services. The website launched on July 2, 1999, the birthday of original investor Dave Thomas of Wendy's, and pioneered the selling of used textbooks online. Unlike other dot-com companies at the time, eCampus.com's executive team brought with them invaluable experience in the textbook industry. The company has repeatedly found success in their ability to be agile and innovative, adapting to the ever-changing textbook market. eCampus.com's mission is to set online bookstore industry standards for savings, selection, convenience, and customer service as expressed in its slogan "Textbooks Easy. Fast. Cheap!"
About eCampus.com Virtual Bookstore Division
Since 2002, the eCampus.com Virtual Bookstore Division has enabled colleges, universities, and K-12 schools to streamline their textbook fulfillment processes and turn them into profit centers while allowing students to obtain all of their course materials through an online virtual bookstore. The company has perfected their Virtual Bookstore model, which is powered by proprietary software that is unrivaled in the online textbook industry. The eCampus.com Virtual Bookstore Program currently serves as the official bookstore for over 250 institutions nationwide, with growth experienced each year.