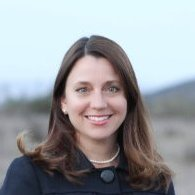 The Board of Girl Scouts of California's Central Coast (GSCCC) today announced Jody Skenderian as the council's permanent CEO.
Ventura, CA (PRWEB) May 17, 2017
The Board of Girl Scouts of California's Central Coast (GSCCC) today announced Jody Skenderian as the council's permanent CEO. Skenderian previously held the position of Chief Development Officer for GSCCC prior to becoming the council's interim CEO in October 2016.
Skenderian, a Girl Scout alumnae and mother of a Girl Scout Cadette, has led business development teams for over two decades including as Director of Community Relations for the University of Phoenix Southern California Campus where she led strategy and implementation of recruitment, in addition to, alumni, community and faculty engagement.
"Jody Skenderian is the ideal candidate to serve the council with her forward thinking business acumen and keen sense of community development," said Tammie Helmuth, GSCCC Board Chair. "She's demonstrated an ability to drive organizational alignment and revenue diversification strategies for sustainable growth of the council. More importantly, she understands the mission and is committed to helping girls empower themselves for success in life," Helmuth added.
"It is a tremendous privilege to be a leader of the world's top youth non-profit brand – a status earned through a proven track-record of helping girls reach their full potential," said Skenderian. "I've dedicated my career to development both in business and as a former educator helping people achieve their goals. I am honored to be at the helm of this mission along California's Central Coast."
Skenderian has also held adjunct teaching positions both online and on-campus for local colleges and universities including Santa Barbara City College and Ventura College. She has served on two Ventura County non-profit boards, and served a two-year term for the Ventura County Board of Supervisors Women's Economic Roundtable as the inaugural Chair. Additional business development roles include tenure at ValueClick (now Conversant), Addison Wesley Longman (now Pearson), Winthrop Resources (now TCF Equipment Finance), and most recently at Ventura start-up FreshRealm.
Skenderian holds an M.A. in Political Science from San Francisco State University and a B.A. from California Polytechnic State University in San Luis Obispo, California. She is also a member of the American Association of University Women and is a recent graduate of the Ventura County Leadership Academy.
About GSCCC
Girl Scouts of California's Central Coast serves over 10,400 girls across six counties and is committed to making the Girl Scout Leadership Experience available to girls in ways that impact their lives both in the moment and into the future. Girls participate in troops, individual projects, council events, day camps and more. A variety of leadership, outdoor skills, and Science, Technology, Engineering, Arts and Math (STEAM) based programs and events provide girls with opportunities to learn and explore in fun and informative ways. To join or volunteer in Santa Cruz, San Benito, Monterey, San Luis Obispo, Santa Barbara or Ventura County, visit: http://www.girlscoutsccc.org.