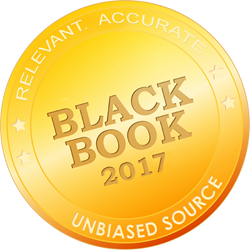 This is a direct indication our technology is working and our team is delivering on our commitment to excellence.
Wilmington, NC (PRWEB) May 17, 2017
DocsInk announced they have been ranked as one of the top 20 Accountable / Value-Based Care solutions in the MACRA & MIPS Support Technology category, in a 2017 healthcare survey conducted by Black Book Research.
As providers and health systems continue to navigate the push towards value-based care and MACRA reporting, many are relying on DocsInk's simple, intuitive technology and unparalleled support. DocsInk's mobile charge capture, secure communication and chronic care management (CCM) platform, facilitates a collaborative care model while maximizing clinical revenue.
"We were excited to learn of our earned position in the recent Black Book Survey, and sincerely appreciate the support of our clients whose favorable poll responses garnered us this recognition," said DocsInk CEO Julie Thomas. "This acknowledgement is a direct indication that our technology is working for our customers across the nation and our team is successfully delivering on our commitment to excellence."
Douglas Brown, Managing Partner and Founder of the Brown Wilson Group, the parent company of Black Book Research, stated "We provide unbiased, qualitative research services and associated industry rankings that represent the preferences, feedback and recommendations of stakeholders and customers within the healthcare industry. We congratulate DocsInk on their success and recent ranking in our 2017 survey."
About DocsInk
DocsInk's mobile application is available for download in iTunes and Google Play. Designed for use by medical providers who render patient care in hospitals, surgical facilities, multiple outpatient offices, skilled nursing facilities, ACO's, and home health agencies, DocsInk addresses the financial, communication and collaborative-care model needs of medical professionals with the following integrated functionality: mobile charge capture, secure texting and messaging, integrated on­-call calendar, referral/consult management, chronic care management, automated admission and discharge notifications, sharing of clinical data and images, transitional care/patient discharge dashboards, billing dashboards, and reporting and data analytics. To learn more about DocsInk or schedule a demo, contact Linda Powell at 888-577-7409 or visit http://www.docsink.com.
About Black Book Research
Black Book Rankings, a division of Black Book Market Research LLC, provides healthcare IT users, media, investors, analysts, quality minded vendors, and prospective software system buyers, pharmaceutical manufacturers, and other interested sectors of the clinical technology industry with comprehensive comparison data of the industry's top respected and competitively performing technology vendors. For more information about their methodology, visit blackbookmarketresearch.com.