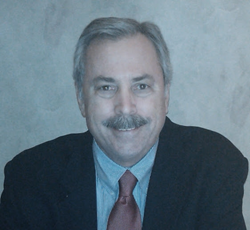 (PRWEB) May 23, 2017
Mortgage lenders have long been required by the Truth in Lending Act (TILA) and the Real Estate Settlement Procedures Act of 1974 (RESPA) to disclose the cost of credit to each consumer. The recent economic crisis and mortgage meltdown have led to frequent high-stakes litigation within the residential mortgage industry. This litigation is expensive and time-consuming to all parties, but following the current best practices and strategies can help to avoid many common pitfalls.
On May 25, 2017, at 3:00 PM ET, Attorney Peter T. Roach, named a Super Lawyer every year since 2008, will present a two-hour live webcast on best practices and risk mitigation strategies throughout the mortgage industry.
The webcast website is located here:
https://theknowledgegroup.org/event-homepage/?event_id=2300
A variety of speakers will present the most significant cases from recent years as part of a detailed analysis of various types of mortgage litigation, fallout from the mortgage servicing settlement, litigation challenges, defense of lender liability, and mortgage resolutions.
Key topics will include:

Residential Mortgage - Legal Framework
Litigation and Regulatory Enforcement Landscape of Residential Mortgage
CFPB's New and Emerging Mortgage-Related Rulemaking
CFPB's Oversight of the Residential Mortgage Industry
Litigation Challenges and Mortgage Resolutions
New Developments Relating to Loss Mitigation
Implications of TRID and other Regulations
Types of Residential Mortgage Litigation
Oversights, Enforcement Actions, and Consumer Class Actions
Residential Mortgage Litigation Under the New Administration
Those with an interest or stake in the residential mortgage industry are strongly encouraged to attend.
About Peter T. Roach & Associates, P.C.
Peter T. Roach & Associates, P.C., prides itself on providing highly personalized, tailored service to each client throughout the legal process. Founder and New York real estate attorney Peter T. Roach has been practicing law since 1979. He has received Super Lawyer distinction each year since 2008, and has consistently received an AV Peer Review for excellence in both skill and integrity. Those who are buying or selling property, as well as creditors who need assistance in protecting their rights, are encouraged to contact Peter T. Roach & Associates, P.C. by visiting the firm's offices at 6901 Jericho Tpke, Suite 240, Syosset, NY, 11791, calling (516) 938-3100, or visiting the website at https://www.roachlawfirm.com/.