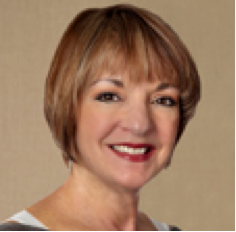 San Francisco, CA (PRWEB) May 18, 2017
Jackson Hole Group, LLC, an executive level consultancy firm that advises CEO's, Boards and C-suite executives on critical business and organizational challenges they face, is pleased to welcome back Cathy Unruh as a Partner in the firm's San Francisco office. In her role, Unruh will support large organizational change initiatives, HR strategy and transformation efforts, and will advise CEO's, senior HR leaders and senior executives.
"Jackson Hole Groups occupies a distinctive place in the market as trusted advisors to Boards, CEO's and C-suite leaders bringing a powerful combination of strategic and organization experience", says Unruh. "The firm looks at talent and organizational issues through the lens of business strategy. They don't provide off the shelf programmed solutions. Rather , they probe to understand a company's needs and tailor solutions to meet those needs.
Unruh's experience lends tremendous value to this consulting approach at JHG. With over 25 years in executive HR leadership positions in global organizations, she was known as a visionary and pragmatic HR executive with the ability to drive complex organizational change. Her partnership with CEO's and executive teams in designing and implementing new business models has resulted in successful organization transformations.
Unruh leads with values: courage, integrity and respect for the individual are her hallmark characteristics. In her positions as Chief Humans Resources Officer at Levis Strauss and Company and VP HR International for Gap, Inc. , her deep understanding of talent and cultural diversity and ability to build trusting partnerships enabled her to drive business results through the selection and development of key talent. In a role as an interim CHRO, Cathy leveraged these skills in creating a HR strategy and developing the team to transform the company from a US-based to global retailer.
Over the course of her career, Unruh has served on several Boards, including the Board of Trustees for the International School of Brussels, the Council for Adult and Experiential Learning (CAEL), and sponsor for the LS&CO Red Tab Foundation. She is currently Corporation Secretary of the Board of Directors of ICA Cristo Rey Academy, an SF-based college preparatory that educates young women from underserved communities.
"We're very excited to have Cathy back as a Partner in our firm", says Wiggett,, CEO of JHG. "Her experience in strategic organizational and talent management deepens a critical capability for the firm while complementing the balance of the work Jackson Hole Group does. Cathy's extensive experience and her focus on pragmatic action and results will add value to our client work".