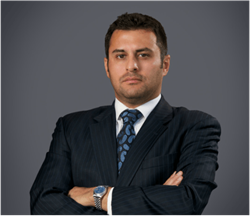 We are ecstatic that the frontier on recreational marijuana has finally been opened, but we would hate to see it turn into the Wild West
Las Vegas, NV (PRWEB) May 18, 2017
Those who have been fighting for marijuana reform in the state of Nevada can practically feel their hearts pounding with excitement at the rapid pace of law changes. November's election opened up the Nevada consumer market to recreational marijuana. The Governor set a goal of retail sales taking place by July 1, 2017.
Behind the scenes, legislators and policy experts are in a whirlwind to make this deadline happen. They have drafted many pending bills helping to make sure that recreational marijuana sales happen safely, ethically, fairly and in a way that protects both consumers and the public at large from unintended consequences of the blossoming market.
Similarly, the Department of Tax has been working around-the-clock to develop temporary regulations for early start programs. These programs largely affect existing licensed medical marijuana dispensaries, but lay the foundation for new recreational dispensaries to open their doors.
These temporary regulations were adopted by the Tax Commission on May 8th, and early start retail marijuana applications are due to the Department of Tax by May 31. The state and local governments are working diligently to accomplish the goal of a July 1 start date.
During this thrilling time, discussion and debate help shape the form of policy. A special Governor's Task Force holds ongoing meetings in order to identify issues that must be addressed through permanent regulations. Working groups, whose expertise ranges from law enforcement, to taxation, to consumer safety, to fair competition, have met weekly in order to investigate topics and make recommendations to the Task Force.
In addition, Clark County has formed a Green Ribbon Panel to make recommendations to Clark County Commissioners regarding the development of a safe and secure marijuana program in the county. Clearly careful consideration is being given to the development of this highly regulated and highly lucrative industry.
While details emerge for these new policies and proposed regulations, the public should remember that few will remain set in stone. The committees and organizational bodies tasked with developing a regulatory framework cannot possibly consider everything. No doubt, clarifications on the law and standard practice will have to be sussed out by business owners, consumers and advocates who have the motivation to ensure that their perspective is not overlooked.
Marijuana business attorneys, such as Connor & Connor PLLC, will prove instrumental in guiding policy and representing voices that would otherwise be overlooked. "We are ecstatic that the frontier on recreational marijuana has finally been opened," says Derek Connor, "but we would hate to see it turn into the Wild West. Business owners, consumers and concerned citizens all have a right to raise issues and perspectives that have not yet been considered by the current regulatory landscape."
Connor & Connor PLLC urges those who need clarification on regulations or who wish to improve current laws to better-reflect the needs of Nevada citizens to come forward and exercise their legal rights. By working together in this way, Nevadans and their representatives can ensure that cannabis laws are not only smart and fair, but solid enough to help guide a successful future for all.
About Connor & Connor PLLC
Connor & Connor PLLC, Attorneys at Law have been practicing marijuana business and consumer law since the medical marijuana industry was nothing more than a cause thousands of Nevadans believed in. Now, Connor & Connor aides business owners in their pursuit of safe, legal cannabis retail while asserting their rights as citizens.