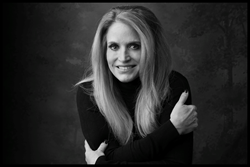 Tina is passionate about Cryptzone's education, mentoring and development of channel sales professionals, so they truly understand security concepts and products within the cloud community. -Paul Campaniello, CMO for Cryptzone
WALTHAM, Mass. (PRWEB) May 17, 2017
Cryptzone, a Cyxtera business, today announced that CRN®, a brand of The Channel Company, has named Tina Gravel, Senior Vice President of Global Channels and Strategic Alliances, to its prestigious 2017 Women of the Channel list. CRN editors select Women of the Channel honorees based on professional accomplishments, demonstrated expertise and ongoing dedication to the IT channel.
With more than 25 years in the channel, Gravel is Cryptzone's channel strategy and technology champion, continuously educating others about what it takes to protect and secure the cloud. Gravel is recognized throughout the channel community as a board member of various organizations, and frequent public speaker on topics relating to the channel, cloud, cloud security and IoT.
"Tina is dedicated to educating Cryptzone partners and their customers on the benefits of our portfolio of identity-centric security solutions that protect critical applications and content from internal and external threats," said Paul Campaniello, Chief Marketing Officer for Cryptzone. "She is passionate about Cryptzone's education, mentoring and development of channel sales professionals, so they truly understand security concepts and products within the cloud community."
"We congratulate the 2017 Women of the Channel on their stellar accomplishments," said Robert Faletra, CEO of The Channel Company. "These extraordinary executives support every aspect of the channel ecosystem and keep the channel moving toward the future."
The executives who comprise CRN's annual list represent vendors, distributors, solution providers and other organizations that figure prominently in the channel ecosystem. Each is recognized for her outstanding leadership, vision and unique role in driving channel growth and innovation.
The 2017 Women of the Channel list will be featured in the June issue of CRN Magazine and online at http://www.CRN.com/wotc.
About Cryptzone
Cryptzone, a Cyxtera business, reduces the enterprise attack surface by 99% by providing identity-centric network security and compliance software for hybrid environments. Using a distributed, scalable and highly available Software-Defined Perimeter model, Cryptzone protects critical data from internal and external threats, while significantly lowering costs. In cloud environments, including AWS and Azure, Cryptzone provides user access control, increases operational agility and improves regulatory compliance. For more info, visit: http://www.cryptzone.com.
Cyxtera Technologies combines a worldwide footprint of best-in-class data centers with a portfolio of modern, cloud- and hybrid-ready security and analytics offerings – providing more than 3,500 enterprises, government agencies and service providers an integrated, secure and resilient infrastructure platform for critical applications and systems. For more info, visit: http://www.cyxtera.com
About the Channel Company
The Channel Company enables breakthrough IT channel performance with our dominant media, engaging events, expert consulting and education, and innovative marketing services and platforms. As the channel catalyst, we connect and empower technology suppliers, solution providers and end users. Backed by more than 30 years of unequaled channel experience, we draw from our deep knowledge to envision innovative new solutions for ever-evolving challenges in the technology marketplace. http://www.thechannelco.com
©2017. The Channel Company, LLC. CRN is a registered trademark of The Channel Company, LLC. All rights reserved.
Media Contacts
Jessica Ann Morris
ZAG Communications for Cryptzone
+1.781.608.0499
jessica(at)zagcommunications(dot)com