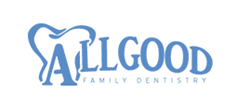 Midlothian, VA (PRWEB) May 16, 2017
Those who wish to straighten their teeth with convenient and discreet clear braces are encouraged to meet with Drs. Ashlyn Price and Autumn Mayers, who recently attended a continuing education course on Invisalign® in Midlothian, VA. During the training, the respected doctors learned the latest in Invisalign techniques to develop comprehensive treatment plans and achieve the predictable, long-lasting results patients desire.
Invisalign is an effective orthodontics system that is increasingly growing in popularity. Patients appreciate the discreet nature of clear braces and enjoy having the freedom to remove their corrective aligners. Drs. Price and Mayers recommend Invisalign in Midlothian, VA, to patients who want a more attractive and comfortable alternative to traditional braces. The doctors and the staff at Allgood Dentistry are highly-trained in utilizing the Invisalign system to help patients achieve healthy, appealing smiles. They are also dedicated to learning the most cutting-edge techniques by attending CE courses whenever possible.
Invisalign aligners have revolutionized the way teeth are straightened. While traditional orthodontic methods require brackets and wires to be permanently affixed to the surface of the teeth throughout the treatment period, invisible aligners offer the unique benefit of removability. Patients can take their invisible aligners out to eat, clean their teeth or attend important events. It is important to note that although it is possible to remove clear aligners at any time, patients who wish to receive the best treatment results are urged to wear their aligners as often as possible. Due to the discreet nature of invisible aligners, they can be worn as directed and still remain virtually unnoticeable.
Clear braces provide many benefits that make them an attractive treatment option for adults with crooked teeth. Those who want to learn if they are candidates for Invisalign in Midlothian, VA, are encouraged to schedule a consultation with Dr. Price or Dr. Mayers by calling Allgood Family Dentistry by calling 803-739-0000.
About the Practice
Allgood Family Dentistry is a general dental practice offering personalized dental care to patients in Midlothian, VA. Drs. Ashlyn Price, Autumn Mayers and Ron Adelman offer experienced and highly-trained dental care for a variety of dental services including dental implants, Invisalign®, cosmetic dentistry, periodontal care and TMJ disorder treatment. The entire team at Allgood Family Dentistry make each patient's needs their first priority and take the time to build a relationship with their community. To learn more about Drs. Price, Mayers and Adelman, visit their website at http://www.allgoodfamilydental.com or call 803-739-0000 to schedule a personalized consultation.