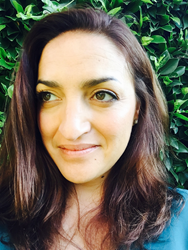 The millennials born after 1992 and members of Gen Z born in 2000 form a narrower audience linked by common life stage and mindset.
New York, NY (PRWEB) May 17, 2017
Brand marketing and ad executives at the Marketing to Generation Z Conference, July 18, 2017, NYC will meet a new microgeneration that Ketchum, a global PR powerhouse, has christened GenZennials. According to Angela Fernandez, Ketchum's SVP, Director of Creative and Strategic Planning," GenZennials are the 17-25 years at the intersection of Millennials and Generation Z. There are 39 million of them in the US alone." Added Nan McCann, Gen Z Conference producer, "Ketchum's presentation will show marketers how to market where the generations meet. Their session and the entire program is designed to help marketers get up to speed on Gen Z, the largest and most powerful consumer generation ever."
Fernandez said, "Our session will introduce marketers to the GenZennial demographic sub-set and share examples of brands that have successfully engaged in this elusive yet influential next-gen consumer. It addresses the marketer's conundrum. Millennials are no longer teens and young adults; they are aging up, giving up their seemingly wanderlust lifestyle and perhaps even doing some adulting. Yet, the younger end of Generation Z still relies on their parents for opinions, transportation and money. So, GenZennials who sit at the intersection of Millennials and Generation Z – two massive demographic groups – are a powerful and targeted microgeneration. And brands need to adjust their marketing to address the massive transition to the reality of Gen Z, and begin that process by reaching GenZennials."
Other sessions feature an earned media and retail trends presentation from Tribe Dynamics. A panel on how Z is changing the food landscape led by Insight to Action. Another presentation illustrates Gen Z's wide spread passion for entrepreneurism. The program also includes new multicultural research, case studies and interactive forums from declared leaders in the Z space.
For the full schedule, Generation Z marketing statistics and complete conference information visit: http://www.genzconference.com or call 860.724.2649 x13. The Marketing to Generation Z Conference is produced by PME® Enterprises LLC, 912 Silas Deane Highway, Suite 101, Wethersfield, CT 06109. PME® http://www.pme-events.com is a sales and marketing agency with a special emphasis on events.