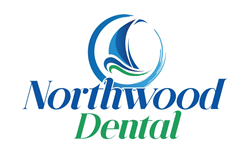 Clearwater, FL (PRWEB) May 17, 2017
Drs. Jill Hagan, David Wagner, Saravana Karunagaran, and Gabrielle Goodman honor Stroke Awareness Month by teaching patients the relationship between periodontal disease and stroke. Those suffering from periodontitis in Clearwater, FL, may be particularly vulnerable to this life-threatening condition due to the spread of harmful oral bacteria and inflammation in the bloodstream. Applying FDA LANAP® certified laser surgery, the Northwood Dental team eradicates the diseased tissue, cleans the wounds and lowers the risk of potentially fatal systemic diseases.
In the United States, nearly half of the adults aged 30 and over suffer from some form of gum disease. This condition begins when sticky plaque forms around the base of teeth and hardens, extending below the gum line and irritating the soft tissues. In the early stages of the infection, known as gingivitis, gums become red, tender and swollen. However, a person may not notice the issue until bleeding gums make brushing and flossing painful. Oral bacteria have been discovered in clogged and inflamed arteries, and researchers believe they may have traveled through the bloodstream to these locations through the wounds in the mouth. Because over 130,000 Americans die from stroke every year, providing treatment for periodontitis in Clearwater, FL, is one of the goals of the dentists at Northwood Dental.
Using the LANAP® protocol, Northwood Dental is able to treat gum disease without scalpels and stitches. The tip of the laser fits between the gums and the roots of teeth, and the highly calibrated beam of light targets only bacteria and infection, leaving healthy tissue intact. The laser also sterilizes and seals the wounds to minimize the risk of recurring infection, and stimulates true regeneration in both the bone and tissue so that gums are more likely to reattach to teeth in their original positions. Many patients undergo this gentle procedure and discover that their recovery time is much shorter than that of traditional gum surgery.
Those suffering from bleeding gums due to periodontitis in Clearwater, FL, can learn more about the benefits of the FDA approved LANAP® laser gum surgery on the Northwood Dental website at http://www.clearwater-dentistry.com, or call 727-288-9085 to make a personalized appointment.
About the Practice
Northwood Dental is a family and cosmetic dental practice offering personalized dental care to patients in Clearwater, FL. Drs. Jill Hagan, David Wagner, Saravana Karunagaran, and Gabrielle Goodman offer a variety of experienced dental services including laser dentistry, dental implants, Invisalign®, periodontal treatments, sleep apnea and preventative dentistry. The Northwood Dental team strives to offer the latest techniques in dentistry utilizing the most advanced technology in order to offer patients leading care they can depend on. To learn more about Northwood Dental or Drs. Hagan, Wagner, Karunagaran, or Goodman, please visit their website at http://www.clearwater-dentistry.com or call 727-288-9085 to schedule an appointment.