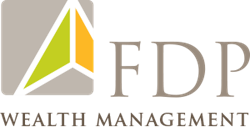 Irvine, California (PRWEB) May 18, 2017
FDP Wealth Management (http://www.fdpwm.com) has found a way to connect with its customers while also giving back to the community through a foundation and grant program that contributed financial grants to 17 charities this past year.
This is the second year of the program, which is expected to keep growing after distributing eight grants its first year. Mark Chandik, President and Chief Investment Officer of FDP Wealth Management, says he expects the program to continue to prosper with the addition of more grants in the years to come.
"The growth of this program has come through the goodwill of our clients," Chandik says. "These are charities that are near and dear to their hearts."
Any charity with 501(c)(3) status is eligible to receive a grant. As a result, FDP Charitable Foundation has handed out grants to a number of charities as diversified as the portfolios FDP Wealth Management manages for its clients.
Those charities include an animal rescue shelter, an organization for war survivors and California Youth Services, a substance abuse and prevention program in Orange County.
FDP client Dave Hungerford – a beneficiary of an FDP grant – helped found California Youth Services after his daughter died from a drug overdose.
"Mark has a great level of integrity, that's why we choose to partner with his foundation, Hungerford says. "That integrity permeates throughout everything he does."
All of the money raised by FDP goes straight to the grants handed out by the company. To apply for a grant, a charitable organization must go through an application process. Applications are accepted throughout the first quarter of the fiscal year. Grants are then handed out in April.
"We haven't denied anyone who qualifies yet," Chandik says.
FDP raises money for the grants through fundraisers and contributions from its clients and employees as well as through corporate profits given to the foundation.
About FDP Charitable Foundation
The FDP Charitable Foundation was created with the vision to partner with FDP clients to support the charitable organizations and causes they care about most. FDP contributes each year from its corporate profits to the FDP Charitable Foundation. The Foundation's board members allocate these funds to various charitable organizations around the world determined by grant requests. Eligible recipients are tax-exempt organizations that are nominated by FDP clients acting as a sponsor of the organization's grant. Grant requests are assessed by need and their potential for making a meaningful impact. Priority is given to charities in which FDP clients are personally and financially involved.