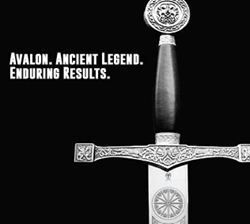 It's such a great honor and privilege to be part of the Avalon team and I look forward to expanding our world-class organisation here in the UK.
Washington, DC London, England (PRWEB) May 23, 2017
With its official launch slated for late spring of 2017, The Avalon Institute welcomes successful Executive Coach Sharon Roberts to its team of leadership professionals. Ms. Roberts, who currently works with a select array of organizations and individuals in the business, sports and entertainment industries, will assume the role of Director of UK Partnerships.
Roberts combines passionate coaching with high levels of psychological insight to equip clients with leadership tools and strategies for ongoing success.
Roberts states: "It's such a great honor and privilege to be part of the Avalon team and I look forward to expanding our world-class organisation here in the UK."
A self-admitted student of myth and history, she continues, "The UK is the birthplace of Avalon, and that in so many ways represents hope and new beginnings. Things are changing so fast both here and abroad. I think it's the perfect time to share our Roundtable Leadership model with individuals and organisations in need of greater guidance and clarity."
As part of its upcoming programming, The Avalon Institute is proud to announce "Beyond Labels," a series of workshops designed to provide leaders with much needed tools and insights to enhance retention, engagement and productivity for millennials in the workplace. The program was developed by Avalon team members Chris Lum and Erin Matyus who combined their experiences in business and athletics to design a unique employee engagement program that gives participants the means to reinvigorate their workplace. For more information about Avalon's millennial engagement opportunities and services - including webinars, on-site workshops, and strategic support - please refer to The Avalon Institute's website under "Services."
The Avalon Institute is founded by USAF General John E. Michel (Ret.) and serial entrepreneur Perry Jobe Smith. In an increasingly fragmented world, Avalon is a 21st century leadership and business development firm that strives to empower organizations and individuals to connect at a deeper level and take command of their own growth. The Avalon Institute and mission are informed by the organization's principles that emphasize values over rules, dynamic discourse, clarity of purpose, innovation and intentional leadership. The team takes on complex issues with the spirit of co-creation and the perseverance to overcome all challenges, and strives to deliver leadership strategy and values to all levels of an organization.
Central to this mission is the Avalon Institute's "Roundtable Leadership Model™," a combination of people-centric organizing models, coaching and education. Additional data and analysis is supported by cutting-edge neuroleadership assessments that clearly identify strengths and blind spots in individuals and teams.
The Institute's proprietary methodology has proven remarkably successful in numerous pre-launch engagements, including integrated programs with US Special Forces Command and Joint Special Operations University in Tampa, FL. In addition, the team has delivered innovation, strategy and leadership development training to the US Army, US Air Force, public transportation and numerous clients in the private and federal government sectors.
For additional details and to join the Avalon Roundtable™, visit online or via direct email. For additional business opportunities, visit the Avalon Institute's sister entity Veteran Enabled Training and Technology Services (VETS). VETS is a service-disabled, veteran-owned small business positioned to work with federal, state, and local governments, as well as business entities of any size