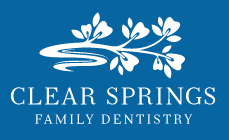 Kyle, TX (PRWEB) May 17, 2017
During Stroke Awareness Month, and throughout the year, Dr. David McIntyre teaches his patients the connection between gum disease and harmful overall health conditions including heart disease, diabetes and stroke. Inflammation and infection caused by periodontal disease can spread throughout the body, leading to harmful effects. Dr. McIntyre educates his community on the common signs and symptoms of gum disease to look out for including red or swollen gums, bad breath and bleeding gums in Kyle, TX. Those experiencing any of these common symptoms should visit Dr. McIntyre to receive a complete gum disease consultation.
In America, the statistics for both gum disease and stroke are high, with one stroke fatality occurring every four minutes, and more than 64 million people affected by gum disease. According to the American Academy of Periodontology, infection and inflammation caused by gum disease has been linked to causing heart conditions, diabetes, certain cancers and even stroke.
This link could be due to the susceptibility to infection that often attends diseases such as stroke and diabetes, but scientists have also discovered oral bacteria elsewhere in the body. Periodontal disease allows bacteria to enter the bloodstream which could be another factor in the frequent co-occurrence of these conditions.
Gum disease prevention starts with good oral hygiene practices, and keeping bacteria and buildup at bay helps to prevent the tartar from developing below the gum line. Some people have a higher risk than others due to age, tobacco use, hormone fluctuations and other issues. Redness, tenderness and bleeding signal the presence of periodontitis, as well as changes in the way the upper and lower teeth fit together, bad breath and receding gums. If a person with bleeding gums in Kyle, TX, delays treatment too long, tooth and bone decay can lead to permanent damage.
During Stroke Awareness Month, and throughout the year, Dr. McIntyre welcomes patients to learn more about their risk of stroke and other systemic health effects of untreated periodontal disease. Those with common symptoms of gum disease including gum recession and bleeding gums in Kyle, TX are encouraged to call Dr. McIntyre's practice at 512-268-4011 or visit his website at http://www.clearspringsdentistry.com to learn more about stroke, gum disease and leading-edge treatment options.
About the Doctor
Clear Springs Family Dentistry is a general dental practice offering personalized dental care to patients in Kyle, TX. Dr. David McIntyre is a dentist who values building relationships with each of his patients to truly understand their unique needs and help them reach the healthy smile they deserve. Dr. McIntyre offers a wide variety of services including dental implants, cosmetic dentistry, periodontal treatments, dental crowns and pediatric dentistry. To learn more about Dr. McIntyre or the services he offers, please visit http://www.clearspringsdentistry.com or call 512-268-4011 to schedule an appointment.