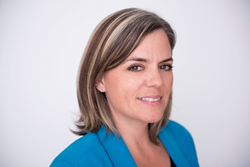 It's critical to continue federal and state initiatives to address prescription opioid misuse and abuse, which can help prevent patients from developing opioid use disorders in the first place.
NEW PORT RICHEY, Fla. (PRWEB) May 17, 2017
New research findings reveal age-related distinctions in U.S. opioid overdose deaths, with disproportionate levels of heroin overdoses among adults aged 20–34 and prescription opioid overdoses among the 50–64 population.(1, 2) Novus Medical Detox Center, a leading Florida-based drug treatment facility, examines the implications of these trends and urges demographic-based interventions to reduce overdoses among all age groups.
From 2014 to 2015, deaths from natural and semi-synthetic opioids (oxycodone and other prescription painkillers) rose 2.6% to 12,727, those due to synthetic opioids (such as fentanyl and tramadol) spiked 72.2% to 9,580, and heroin overdose deaths climbed 20.6% to 12,989—collectively, opioids claimed more than 33,000 lives in 2015.(3) A new analysis by university researchers has delved deeper into the data and found an age bias among overdose deaths. As of 2014, Americans aged 20–34 were dying from heroin overdoses at a rate of 10 or more per 100,000 deaths, compared to 6 or less for other age groups, while those aged 50–64 were more likely to overdose on prescription opioids at a rate approaching or exceeding 30 per 100,000, compared to 21 or less for other age groups.(1, 2)
Lead researcher Jay Unick believes the age divide is a result of recent crackdowns on prescription painkillers. He notes that "older people have greater access to pills," since chronic pain, disability and other conditions allow them to legally obtain prescription opioids; meanwhile, stricter regulations on prescription drugs have limited the black-market supply, leading younger adults to resort to more readily available heroin.(1)
"Tightening regulations on prescription painkillers was an important first step in combating the U.S. opioid epidemic. However, rising heroin overdose deaths are evidence that America's opioid battle that must be fought on multiple fronts," said Bryn Wesch, CFO of Novus Medical Detox Center. "The fact that there has been little growth in natural and semi-synthetic opioid deaths suggests that regulatory efforts have helped curb prescription overdoses, but we can't overlook the devastating toll that drugs like heroin and fentanyl are taking on young Americans."
A previous study published by Unick and his fellow researchers found a dramatic increase in heroin use and overdose deaths starting in 2007, leading them to conclude "supply-based interventions may simply lead to a shift in use to heroin rather [than] minimizing the reduction in harm."(4) They proposed leveraging prevention resources for treatment and demand-side reduction as a more effective way to minimize opioid abuse and related harm—an approach Wesch supports.
"It's critical to continue federal and state initiatives to address prescription opioid misuse and abuse, which can help prevent patients from developing opioid use disorders in the first place," asserted Wesch. "At the same time, we need more education and awareness campaigns to help the public understand the risks of opioid use, including serious health issues and overdose fatalities. We also need targeted messaging to alert young adults that illicit drugs such as heroin and fentanyl are often adulterated, which means there is no such thing as a 'safe' dose—a single hit can be deadly."
Wesch is a strong proponent of expanded access to drug treatment programs, including medically supervised prescription-drug and heroin detox programs that are designed to help ease patients through the discomfort of opiate/opioid withdrawal. She advocates for individually customized treatments that take the user's age, metabolism and type of opioid into account to ensure the best chance of success. Finally, Wesch calls for ongoing support and resources to help users overcome dependency and achieve lasting, long-term recovery.
For more information on Novus Medical Detox Center and its medically supervised heroin and prescription opioid treatment programs, visit https://novusdetox.com.
About Novus Medical Detox Center:
Novus Medical Detox Center has earned The Joint Commission's Gold Seal of Approval for Behavioral Health Care Accreditation as an inpatient medical detox facility. Licensed by the Florida Department of Children and Families, Novus provides safe, effective alcohol and drug treatment programs that are based on proven medical protocols and designed to minimize the discomfort of withdrawal. The facility is located on 3.25 acres in New Port Richey, Florida, in a tranquil, spa-like setting bordering protected conservation land. Intent on proving that detox doesn't have to be painful or degrading, Novus set out to transform the industry by bringing humanity into medical detox with individually customized treatment programs and 24/7 access to nursing care and withdrawal specialists. Today, Novus is renowned as a champion of industry standardization and a staunch advocate of patients fighting to overcome substance use disorders. Frequently recognized for its contributions to the industry and local community, Novus has become a regular source to media publications such as The Wall Street Journal and USA Today, and has ranked in the Tampa Bay Business Journal's Fast 50, the Florida Business Journal's Top 500 and the Inc. 5000 list of America's fastest-growing companies. For more information on Novus' medically supervised detox programs visit https://novusdetox.com.
1. Frostenson, Sarah. "The Opioid Epidemic's Startling Age Divide"; Vox; April 26, 2017. vox.com/science-and-health/2017/4/26/15389644/opioid-heroin-epidemic-startling-age-divide
2. Unick, Jay; Sarah Mars; and Daniel Ciccarone. "Heroin in Transition: U.S. Regional Differences in the Opioid Pill and 'Heroin' Overdose Epidemics"; slide presentation, April 2017; accessed May 11, 2017. cdc.gov/drugoverdose/data/analysis.html
3. Rudd, Rose A.; Puja Seth; et al. "Increases in Drug and Opioid-Involved Overdose Deaths — United States, 2010–2015"; Morbidity and Mortality Weekly Report; December 30, 2016. cdc.gov/mmwr/volumes/65/wr/mm655051e1.htm
4. Unick, George Jay; Daniel Rosenblum; et al. "Intertwined Epidemics: National Demographic Trends in Hospitalizations for Heroin- and Opioid-Related Overdoses, 1993–2009"; PLOS ONE; February 6, 2013. journals.plos.org/plosone/article?id=10.1371/journal.pone.0054496