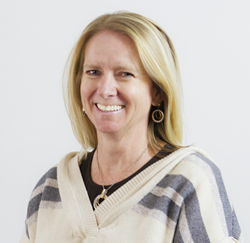 "Our partners remind us very frequently how fortunate we are to have Robyn and Victoria on our team," said Justin Gilbert, channel sales manager.
Gulf Breeze, Florida (PRWEB) May 17, 2017
Cloud cybersecurity and productivity provider AppRiver, announced today that CRN®, a brand of The Channel Company, has named both Senior Channel Sales Advisor Robyn Philips and Channel Sales Account Manager Victoria Phillips to its prestigious 2017 Women of the Channel list. The executives who comprise this annual list span the IT channel, representing vendors, distributors, solution providers and other organizations that figure prominently in the channel ecosystem. Each is recognized for her outstanding leadership, vision and unique role in driving channel growth and innovation.
CRN editors select the Women of the Channel honorees based on their professional accomplishments, demonstrated expertise and ongoing dedication to the IT channel.
Robyn, a second-time honoree, has played a key role in growing AppRiver's channel from just a few hundred partners to more than 3,500 partners worldwide. In her nine-year career with AppRiver, she has helped hundreds of partners grow and nurture thriving companies. Most recently, Robyn took the lead on AppRiver's new Veteran-to-Entrepreneur (V2E) initiative that aims to help service members transition from the military to business ownership.
Victoria has been with AppRiver for three years and serves as a strategic liaison between the company and its channel partners. Her responsibilities range from onboarding new partners to conducting lunch-and-learn session that promote best practices and introduce new features and benefits to AppRiver's reseller community.
Since its inception, AppRiver has sustained an impressive 93% customer retention rate while growing its customer base to more than 53,000 companies and more than 10 million mailboxes worldwide. Both Robyn and Victoria have played an important role in the growth of AppRiver's reseller program, with each contributing significantly to AppRiver's outstanding partner training programs.
"These extraordinary executives support every aspect of the channel ecosystem, from technical innovation to marketing to business development, working tirelessly to keep the channel moving into the future," said Robert Faletra, CEO of The Channel Company. "They are creating and elevating channel partner programs, developing fresh go-to-market strategies, strengthening the channel's network of partnerships and building creative new IT solutions, among many other contributions. We congratulate all the 2017 Women of the Channel on their stellar accomplishments and look forward to their future success."
"Our partners remind us very frequently how fortunate we are to have Robyn and Victoria on our team," said Justin Gilbert, channel sales manager. "They are trusted advisors and IT pros in every sense of the word."
The 2017 Women of the Channel list will be featured in the June issue of CRN Magazine and online.
About AppRiver
AppRiver offers cloud-based cybersecurity and productivity services to 53,000 companies worldwide, with more than 10 million mailboxes under its protection. Launched in 2002 as a spam and virus filtering company, AppRiver has since added Web malware protection, email encryption, secure archiving and email continuity to its suite of security services. The company is also among the world's top providers of Office 365 and Secure Hosted Exchange. All services are offered on a pay-as-you-use basis with a free, fully supported 30-day trial and 24/7 US-based Phenomenal Care™. Easy, effective and affordable solutions – backed by white-glove customer care – have enabled the company to maintain an annual 93-percent customer retention rate. AppRiver is headquartered in Florida and maintains offices in Georgia, Texas, New York, Switzerland and Spain. To learn more, visit AppRiver online, Facebook, LinkedIn and Twitter.
About the Channel Company
The Channel Company enables breakthrough IT channel performance with our dominant media, engaging events, expert consulting and education, and innovative marketing services and platforms. As the channel catalyst, we connect and empower technology suppliers, solution providers and end users. Backed by more than 30 years of unequaled channel experience, we draw from our deep knowledge to envision innovative new solutions for ever-evolving challenges in the technology marketplace.
©2017. The Channel Company, LLC. CRN is a registered trademark of The Channel Company, LLC. All rights reserved.