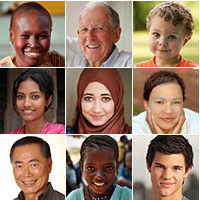 "Nurses today require a world view and must share a commitment to engage in culturally responsive health care, both nationally and internationally." - NLN President Dr. Anne Bavier
Washington, DC (PRWEB) May 17, 2017
The National League for Nursing believes that nursing education must include engagement with, not just fleeting exposure to, multiple perspectives on global health issues, including emerging public health concerns and diverse cultural beliefs and practices.
Observed NLN president Anne Bavier, PhD, RN, FAAN, "Being a global citizen has become part of the contemporary professional role. Nurses today require a world view and must share a commitment to engage in culturally responsive health care, both nationally and internationally."
As noted in the recently released vision statement, Expanding US Nursing Education for Global Health Engagement: "Rapidly increasing globalization has implications for nursing education and nursing practice. Linking global and local learning has become increasingly relevant to community engagement...Nurse educators have escalating opportunities to prepare students for engagement with vulnerable populations such as indigenous peoples, immigrants, refugees, and migrants, who tend to have the poorest health outcomes."
Recommendations for administrative leadership, nurse faculty, and the National League for Nursing that conclude the NLN Vision Statement encompass education, practice, research, and policy. They are designed to guide increased development of nursing education in global engagement.
"This latest entry in the NLN Vision Series was co-created by President Bavier, the NLN Center for Diversity and Global Initiatives led by its director Dr. Virginia W. Adams, a team of global scholars, and the NLN Board of Governors. The League aspires to act as a catalyst to strengthen nursing education's capacity to prepare nurses for the development of viable, comprehensive, and culturally appropriate care in a global context," said NLN CEO Dr. Beverly Malone.
Read the complete text of Expanding US Nursing Education for Global Health Engagement.
________________________________________
About the National League for Nursing
Dedicated to excellence in nursing, the National League for Nursing is the premier organization for nurse faculty and leaders in nursing education. The NLN offers professional development, networking opportunities, testing services, nursing research grants, and public policy initiatives to its 40,000 individual and 1,200 institutional members. NLN members represent nursing education programs across the spectrum of higher education, and health care organizations and agencies.
About the NLN Center for Diversity and Global Initiatives
Working collaboratively with individuals and organizations in national and international arenas, the NLN Center for Diversity and Global Initiatives aims to increase nurse educator and student diversity and augment global nursing education. Resources, toolkits, and interactive programs to build skill sets are offered to nurse educators. The NLN's presence in the global arena includes leadership in the International Council of Nurses (ICN) Education Network. For more information, contact center director Dr. Virginia Adams.