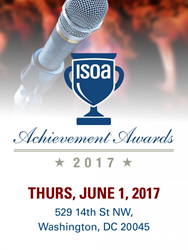 Washington, D.C. (PRWEB) May 17, 2017
The 2017 ISOA Stability Operations Awards will be awarded to companies who consistently demonstrate commitment to accountability, transparency, and ethics in the stability operations arena in categories based on the size of your company – small, medium, large. The top award in each category will be presented as a "Vanguard" Award. Individual Awards recognizing sustaining support of ISOA and an ongoing commitment to the stability operations field will also be presented.
A number of sponsorship opportunities are available in support of the 207 ISOA Achievement Awards Dinner. If you would like to attend this event or would like to become a sponsor please contact me at howielind(at)stability-operations.org.
Keynote Speaker
General John F. Campbell, US Army (retired)
Formerly the Commander of United States Forces in Afghanistan and the Resolute Support Mission
Thursday, June 1, 2017 - 5:00 pm - 9:00 pm
Agenda:
5:00 pm: Closed VIP Session for Sponsors with General John Campbell
5:30 pm: Registration, Networking, Cocktail Reception
6:30 pm: Dinner and Keynote Speaker
7:00 pm: Achievement Awards Program
9:00 pm: Conclude
Registration:
Members: $200
Non-Members: $400
Table with eight dinner tickets: $1,200
Government Personnel: $50
The National Press Club
529 14th St NW,
Washington, DC 20045
https://stability-operations.org/events/2017/2017-isoa-achievement-awards