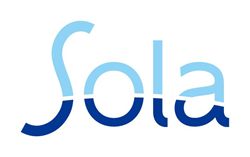 The Japanese IT and smartphone market is still a pretty unique one from many aspects, our primary goal is to bring some of its unique features to the West.
Tokyo, Japan (PRWEB) May 18, 2017
Sola K.K is an emerging IT company located in Tokyo, Japan. The office is just a few minutes away from the famous technology district, Akihabara. 
The product and service lineup consists mostly of IT related services, creating IT infrastructure for industry leaders in Japan, building core systems, designing websites and applications.
The company's aim is to create new and innovative products, serving the needs of the internet based, modern societies. In order to accelerate growth, Sola is opening to the global market, making its products and services available in English outside of Japan.
Japan is one of the industry leaders in technology, entertainment, and mobile communication. The Japanese smartphone market is among the biggest and fastest growing ones with several innovations and breakthrough products. Based on the home market experience the company is planning to expand its portfolio overseas.
The short-term goal is to manage the global opening on an early stage, including the necessary changes in project management, marketing, customer service and public relations, to offer complete English localized contents, services and applications before the 2020 Tokyo Olympic Games.
To reach that goal, in the future most of the applications and services by Sola are going to be available in English and Japanese on day one, globally.
The first product to be released with fully localized English content is an iPhone exclusive application, monoca (already available on the App Store for free).
"monoca is an easy to use life assistant, an application to manage just simply everything. Manage the things you already own and the things you just want to own. Featuring easy categorizing options, clear interface, photographic item recognition, bar code reader item recognition, sharing functions, online wish lists and out of the box Amazon integration."
monoca Itunes https://itunes.apple.com/app/monoca/id1187842441
Other available applications from Sola:
English Monsters
English learning application set in a beautifully crafted manga world with traditional JRPG gameplay elements (out now on the App Store).
English Monsters iTunes https://itunes.apple.com/app/english-monsters/id793571319?l=en&mt=8
eMon Dictionary
English-Japanese/Japanese-English dictionary with pronunciation functions, supporting English Monsters (out now on the App Store).
About
Sola K.K (Sola Kabushiki Kaisha-stock company, established in 2008 by current CEO Keisuke Yoshimura) is a fast growing IT company, software and application developer, based in the heart of Tokyo, Japan.
CEO : Keisuke Yoshimura
Director: Sho Murata
Established: November 11, 2008
Field of Business:
1. IT infrastructure and system development
2. Application development
3. IT Consulting
4. Trade of commodities related to IT infrastructure and systems
ISO 9001 and ISO 27001 certified.
[Head Office]
5F KS Bld.
6-14-3, Sotokanda, Chiyoda-ku, Tokyo
101-0021, Japan
Japanese Media Presence:
KDDI http://time-space.kddi.com/digicul-column/suguyaru/20170322/index.html
Yahoo Japan https://games.yahoo.co.jp/news/item?n=20160831-00000120-ygame_gamer
@type http://type.jp/job-1/1074684_message/
Tokyo Game Show 2016 Coverage http://expo.nikkeibp.co.jp/tgs/2016/public/map/list/detail/144.html
***