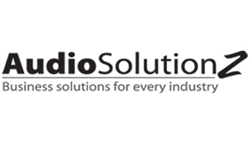 Learn how to overcome common I-9 compliance issues and challenges
Durham, NC (PRWEB) May 17, 2017
AudioSolutionz, a division of audio conference and corporate education leader ProEdTech, will host the live webinar "Challenges of Completing the Form I-9" with leading lawyer Patricia A. Bollman on Thursday, May 25, 2017 at 1:00 pm ET. This event will address some of the most common issues related to Form I-9 compliance, the requirements and challenges companies face while completing it, and the best practices for ensuring compliance.
Form I-9 is often referred to as one of the most complicated two-page forms in the United States. This form comes with a 15-page set of instructions and a 69-page handbook that list details for filling out this form appropriately. Additionally, an entire body of case law details related to Form I-9 compliance. Fines for any mistake made while filling Form I-9 can run into thousands (or even hundreds of thousands) of dollars, yet the process can be confusing and challenging at the same time.
This event by expert speaker Patricia A. Bollman will help you explore the difficulties HR professionals, attorneys, payroll professionals, employee relations professionals and accounting personnel face while completing Form I-9 and how they can deal with different challenges that are related to complying with Form I-9 requirements. :

Review common compliance errors that companies make in the Form I-9
Understand the steps every company can take to make certain that they can avail themselves of the good faith defense if their Form I-9s are audited by Immigration
Handle review of documents presented in the Form I-9 process
Properly make corrections to the Form I-9
Identify storage and destruction requirements for Form I-9
Learn of best practices for document review in the Form I-9 process
For more information and to register, visit https://www.AudioSolutionz.com/hr-compliance-employment/filling-form-i9-complete-section-process.html
About AudioSolutionz
AudioSolutionz is a renowned business group that acts as a reliable source for procuring business-enhancing information. Its range of products includes live/on-demand audio conferences, webinars, DVDs as well as transcripts. Its highly informative sessions are delivered by nationally-recognized experts who offer highly engaging sessions, while also helping you with your doubts regarding their area of expertise in the most professional way.