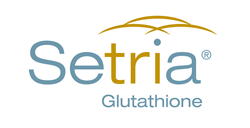 New York, NY (PRWEB) May 18, 2017
Kyowa Hakko, manufacturer of fermented amino acids and branded ingredients, today announced the results of a study that evaluated the effects of the antioxidant glutathione (GSH) to brighten skin. The study, "Glutathione and its antiaging and antimelanogenic effects,"1 is published in the Journal of Clinical, Cosmetic and Investigational Dermatology: https://www.dovepress.com/glutathione-and-its-antiaging-and-antimelanogenic-effects-peer-reviewed-article-CCID
Upon review of the study, Rachel Nazarian, MD, FAAD commented, "This study on Setria® Glutathione suggests that when taken orally, Setria® may decrease melanin production, lightening dark skin in individuals with Fitzpatrick skin types IV and V. When taken in doses of 250 mg per day, oral glutathione such as Setria® is safe and well tolerated, with no evidence of any major adverse events. Given oral glutathione's regulatory properties on melanogenesis and pigment production in the skin, this safe, reduced dosing may also help decrease the melanin index in individuals with darker skin tones. The study also reported that Setria® may help wrinkle reduction in middle–aged women by improving water retention in sun-exposed areas of skin, aiding in hydration and possibly an improved skin barrier."
"It was previously reported that oral GSH administration at 500mg/day may help in brightening of skin color, and the main objective of this study was to find out whether Setria® Glutathione maintains its skin brightening efficacy when given at a dose of 250mg/day," said Yuki Nakamura, researcher at Kyowa's Healthcare Product Development Center.
The randomized, double-blind, placebo-controlled study used healthy female-subjects aged 20-50 and provided Setria® Glutathione (250 mg/day) or a placebo orally for 12 weeks. At each visit, at baseline and for 12 weeks, skin features including melanin index were measured. Blood samples were collected for safety monitoring. There were no serious adverse effects throughout the study.
A recent report from Global Industry Analysts, Inc (GIA) said the global market for skin lighteners is expected to reach $23 billion by 2020. Opportunities in the market are moving beyond women, with personal grooming gaining significance among men, particularly in Asia-Pacific markets.
Media interested in setting up an interview with Dr. Rachel Nazarian, or a representative from Kyowa Hakko, to discuss the results of this study and its implications, please contact Jillian Chertok: jillian@adinnyc.com, 212-693-2150 x311.
About Kyowa Hakko Bio Co., Ltd.
KYOWA HAKKO BIO employs leading-edge fermentation technology to develop innovative manufacturing processes for producing various useful substances and is offering ingredients ranging from amino acids, nucleic acid-related compounds, vitamins, organic acids to oligosaccharides and dipeptides globally to customers in the pharmaceutical, nutrition and healthcare markets. Our primary objective is to organically integrate fermentation and synthesis by fully leveraging the fundamental technological capabilities, human resources and assets we have developed and perfected since pioneering the method to manufacture Glutamic Acid by fermentation 60 years ago.
About Kyowa Hakko Bio Singapore, Kyowa Hakko USA and Kyowa Hakko Europe
Kyowa Hakko Bio Singapore, Kyowa Hakko USA and Kyowa Hakko Europe are the regional offices of KYOWA HAKKO BIO CO., LTD., an international health ingredients manufacturer and world leader in the development, manufacturing and marketing of pharmaceuticals, nutraceuticals and food products, including an extensive range of high-quality amino acids. Kyowa Hakko is the maker of branded ingredients, including: Cognizin®; Citicoline, Pantesin®; Pantethine, Setria® Glutathione, as well as Sustamine® L-Alanyl- L-Glutamine.
**Setria® is a registered trademark of KYOWA HAKKO BIO CO. LTD.
1 Sinee Weschawalit, MD, Siriwan Thongthip, RN, APN, Phanupong Phutrakool, Pravit Asawanonda, MD, DSc. Glutathione and Its Anti-Aging and Anti-Melanogenic Effects. Clinical, Cosmetic and Investigational Dermatology 2017, 10:147-153 DOI https://doi.org/10.2147/CCID.S128339 Study funded by: Kyowa Hakko Bio