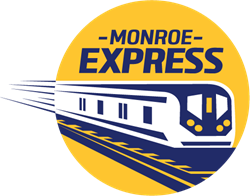 The Monroe College Express will initially field six sports: Men's and Women's Basketball, Men's and Women's Soccer, Men's Baseball, and Women's Volleyball.
Bronx, NY (PRWEB) May 17, 2017
Monroe College, a national leader in educating urban and international students, today announced the launch of an NJCAA Division III, Region XV athletic program for student-athletes primarily studying on its Bronx campus.
The Express will initially field six sports: Men's and Women's Basketball, Men's and Women's Soccer, Men's Baseball, and Women's Volleyball. The Division III teams will compete as the "Monroe College Express" to better distinguish the program from the Division I "Monroe Mustangs" program based on the College's New Rochelle campus. With the addition of the six new Division III teams, Monroe Athletics will manage 24 teams across nine sports, including Men's and Women's Rugby club programs.
Two of the newly appointed Division III coaches were assistant coaches for the College's strong-performing Division I "Monroe Mustangs" programs during the most recent season. Carl Isidore, who helped coach the Division I Women's Basketball programs to win the regional and district championship titles this season, will lead the Division III program. Similarly, Lisa Jagdeo will lead the Women's Volleyball team following her role as an assistant coach of the Division I team, which had earned its fifth-consecutive regional championship title last fall.
In addition, former college baseball player and recruiter Albert Gonzalez was named Head Coach of the baseball program. He was most recently the Assistant Baseball Coach at Yeshiva University. Giorgi Manzula, a College alumnus and former captain of its championship-winning Men's Soccer team, will lead the Men's and Women's Soccer programs as Head Coach, and Eric Swillinger will serve in that same role for the Men's Basketball program. Swillinger has coached at both the high school and college level.
"We are excited to bring this new Division III program to our Bronx campus, which will greatly increase opportunities for experienced student-athletes of varying skill levels to participate in intercollegiate sports and reap the benefits that doing so can have on their overall college experience and personal development," said Luis Melendez, Director of Athletics at Monroe College. "We are starting out with six teams in the fall, but plan to add additional programs in the near term. We have an excellent coaching staff and terrific facilities partners, which, coupled with the College's strong commitment to the success of the Express program, has laid a solid foundation for an excellent program launch."
The College has partnered with Roberto Clemente State Park to use facilities there for its Division III basketball, volleyball, and baseball programs this fall. The 25-acre waterfront park is located along the Harlem River in the Bronx and offers a variety of recreational and cultural activities year-round at its many indoor and outdoor facilities.
Students interested in learning more about the Division III programs and the College's admissions process may contact Allaire Primiano at alprimiano(at)monroecollege.edu Information about team workouts will be posted online.
ABOUT MONROE COLLEGE
Founded in 1933, New York-based Monroe College is a nationally ranked private institution of higher learning with a student-centric learning approach that prioritizes hands-on academic experiences, practical and relevant academic programs, flexible learning schedules, best-in-class instructional technologies, and committed and engaged faculty to ensure that students are well positioned for career success upon graduation. Monroe is among the leading higher education institutions in the country for graduating minority students.
Monroe College offers Certificate, Associate, Bachelor's, and Master's degree programs. It has campuses in the Bronx, New Rochelle, as well as in the Caribbean nation of St. Lucia, with programs offered through its Schools of Criminal Justice, Information Technology, Nursing, Education, Business & Accounting, Hospitality Management and Culinary Arts, and Allied Health, as well as through its liberal arts and continuing education programs, and its King Graduate School. For more information and admissions criteria, please visit http://www.monroecollege.edu.